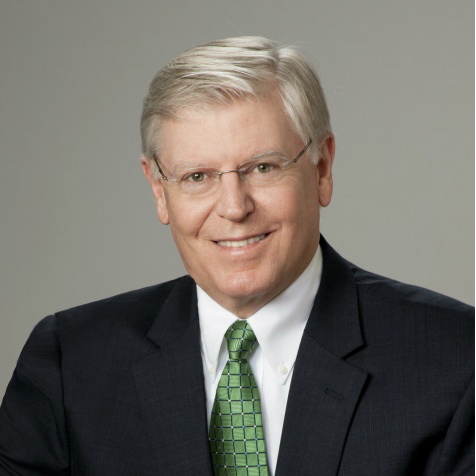 Dr. Dennis McBride
Vice President, Strategy and Innovation, SourceAmerica
Dr. Dennis McBride is Vice President for Strategy and Innovation at SourceAmerica. Dennis joins SourceAmerica after a distinguished career in the Navy, government, not-for-profits, and academia.
Prior to joining SourceAmerica, Dennis was Director of the Center for Technology and National Security Policy at the National Defense University. He also served as President of the George Mason Research Foundation, where he managed patent and university intellectual property development. Dennis was a two-time program manager for DARPA, where he laid the scientific foundation for the development of smart prosthetics, and scientific advisor to NeuroRX Corporation's development of bi-polar pharmaceuticals. For eight years, Dennis was President of the Potomac Institute for Policy Studies, a not-for-profit non-partisan science and technology think tank for Congress and the Administration.
As a neuroscientist, Dennis has been a thought leader in the research and understanding of PTSD, traumatic brain injury, issues associated with women in combat, hearing loss recovery, and neuro- and neuromuscular disorders. Dennis was elected by faculty to professor, in colleges of arts & sciences and engineering. He retired from the Medical Service Corps, U.S. Navy as Captain, and served subsequently as a US Government Senior Executive. Dennis is currently volunteer advisor to the Atlantic Legal Foundation and adjunct professor at the Georgetown University School of Medicine.
Dennis holds a Ph.D., as well as B.S. and M.S. in Experimental Psychology, from the University of Georgia, an M.S./MPA in Public Administration, and a M.S. in Systems from the Viterbi School of Engineering, University of Southern California. He was formerly enrolled in post-doctoral studies at the London School of Economics.