The Systems Engineering Research Center (SERC), is a University Affiliated Research Center (UARC) of the Department of Defense, leveraging the research and expertise of faculty, researchers, and students from more than 20 collaborating universities throughout the United States. The SERC is unprecedented in the depth and breadth of its reach, leadership, and citizenship in Systems Engineering.
Begun in 2008 and led by Stevens Institute of Technology, the SERC is a national resource providing a critical mass of systems engineering researchers—a community of broad experience, deep knowledge, and diverse interests. SERC researchers have worked across a wide variety of domains and industries, and bring that wide-ranging wealth of experience and expertise to their research. Establishing such a community of focused SE researchers, while difficult, delivers impact well beyond what any one university could accomplish.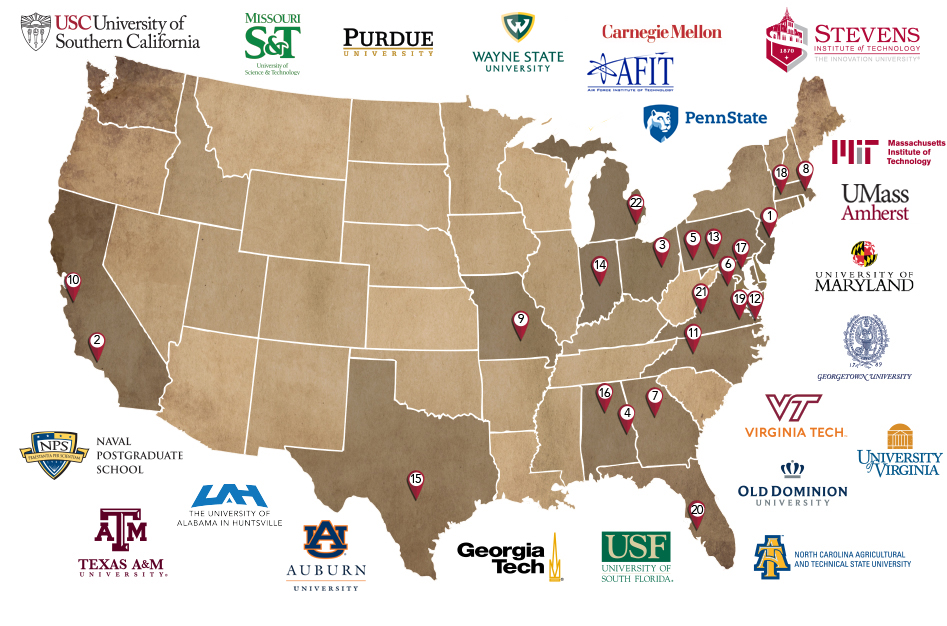 The SERC will be instrumental in developing partnerships between academia, government, and industry with a focus on solving systems challenges that are critical to our national security through systems research. In doing so, the SERC will
Catalyze community growth among SE researchers and end users by enabling collaboration among many SE research organizations
Accelerate SE competency development through rapid transfer of its research to educators and practitioners
Transform SE practice throughout the government by creating innovative methods, processes, and tools that address critical challenges to meet mission outcomes
The SERC is the networked national resource meeting systems challenges of national and global significance through systems research.
WHAT IS A UARC?
The SERC is a University Affiliated Research Center (UARC).  UARCs are strategic United States research centers associated with one or more universities. They are formally established by the Director of Defense Research and Engineering (DDR&E), Office of the Secretary of Defense to ensure defense critical engineering and technology capabilities are maintained and advanced. Collaboration with university educational and research resources is essential to their mission. These not-for-profit organizations maintain long-term strategic relationships with their sponsors and operate in the public interest, free from real or perceived conflicts of interest.
Although UARCs receive sole source funding, they may also, in some circumstances, compete for science and technology work. There are currently 13 national UARCS.