The Wiley Series in Complex Systems and Enterprises publishes authoritative treatments of all foundational areas central to systems science and engineering, with particular emphasis on the increasingly complex challenges our society faces. The levels and pace of connectivity are steadily increasing. Most large enterprises are, in fact, public-private enterprises.  The issues range from human to organizational to technological.  Addressing these issues requires transdisciplinary understanding to analyze and synthesize alternative solutions. The success of such transdisciplinary efforts depends on access to and use of a broad knowledge base of concepts, principles, models, methods and tools. The series provides a multi-faceted view of systems science and engineering.
The Wiley Series on Complex Systems and Enterprises is a sibling of the Wiley Series on Systems Engineering and Management, both edited by William B. Rouse.  The latter focuses on traditional systems engineering topics and includes more than 50 volumes published over the past 30 years.  The former addresses systems science and engineering, with particular emphasis on behavioral and social phenomena associated with complex systems.  This series currently includes 8 volumes published over the past 5 years.
Representative topical areas include:
Foundations of complexity and socio-technical systems
Computational modeling and visualization of complex systems
Multi-level modeling of healthcare delivery enterprises
Models of consumer behavior in managing personal energy consumption
Computational modeling of the stability and control of financial and trading systems
The defense enterprise: complex tradeoffs of military, political and economic security in times of change
Computational modeling of peace building: elections, food, reconstruction and regime change
Global sustainability: food, water, health, education, competition and governance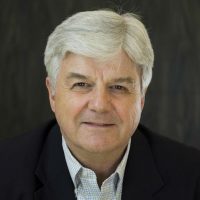 William B. Rouse serves on the SERC Research Council, as well as the Alexander Crombie Humphreys Chair within the School of Systems & Enterprises and Director of the Center for Complex Systems and Enterprises at Stevens Institute of Technology, Hoboken, New Jersey.  He is also Professor Emeritus, and former Chair, of the School of Industrial and Systems Engineering at the Georgia Institute of Technology, Atlanta, Georgia. Rouse has written hundreds of articles and book chapters, and has authored many books, including most recently Modeling and Visualization of Complex Systems and Enterprises (Wiley, 2015).
Both series have attracted many contributors from SERC universities, related industries, national security agencies and FFRDCs.  Indeed, this often provides an avenue for authors to broaden their approaches developed for national security for application to healthcare, education, and urban systems, for example.  These books subsequently have attracted book proposals from a broader range of contributors to systems science and engineering.