Systems Thinking Workshop / 7th Annual SERC Doctoral Students Forum
Monday, November 18, 2019 @ 10:00 am

-

6:00 pm

EST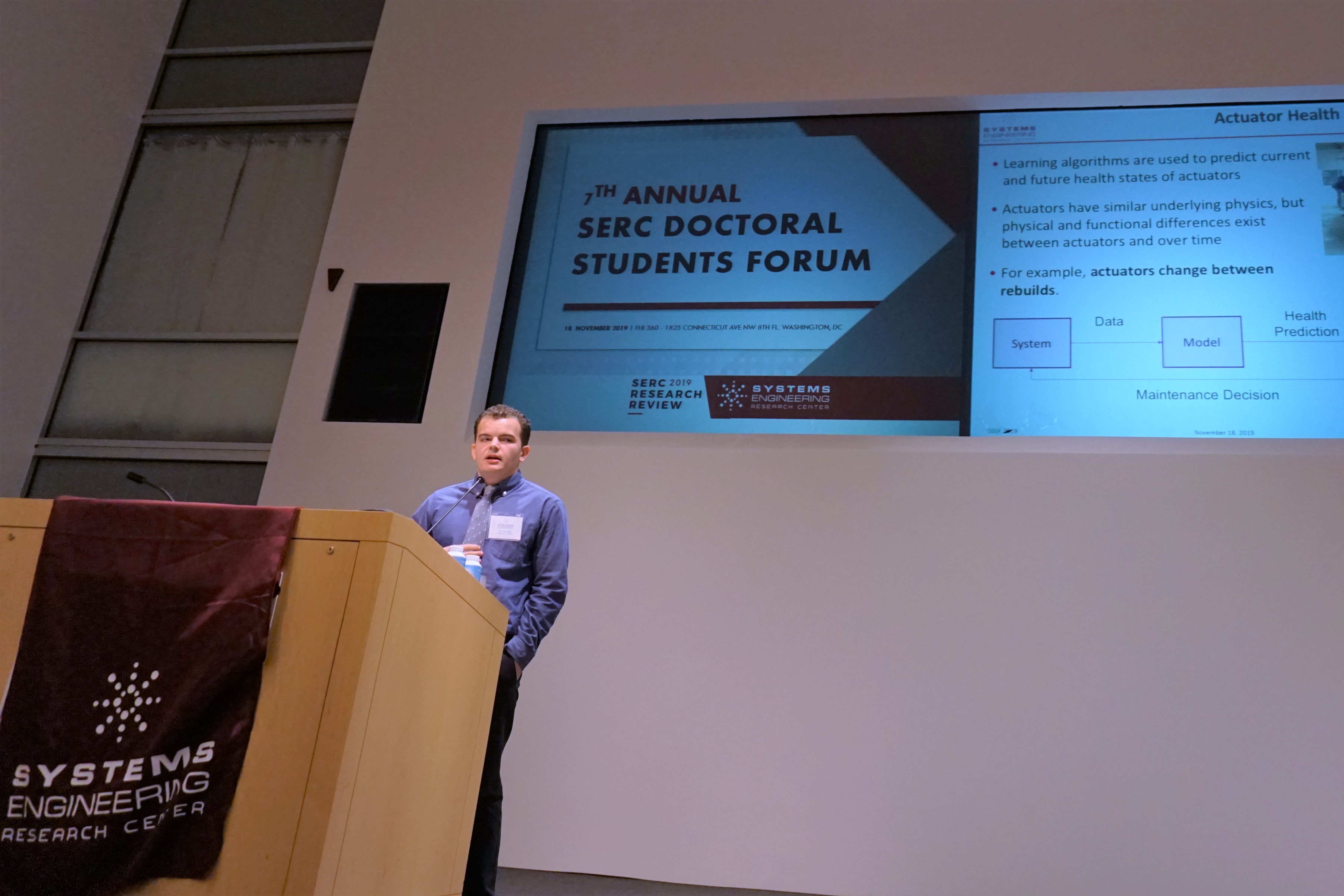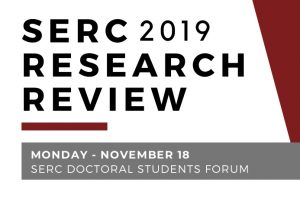 Monday, November 18, 2019
Systems Thinking Workshop
10:00 am – 12:00 pm
SERC Doctoral Students Forum
12:30 pm – 6:00 pm
Hosted by: FHI 360 Conference Center
1825 Connecticut Avenue, NW, 8th Floor
Washington, DC 
20009
The SERC Doctoral Students Forum (SDSF) took place on day one of the two-day SERC Research Review, which provided an opportunity for doctoral students conducting highly relevant, systems engineering-related research at a SERC collaborating university to present their research in an open forum. This half-day session drives high impact by exposing the attendees to research that they may not have otherwise encountered. Students can present regardless of whether or not the research was conducted through a SERC initiative, which also provides our sponsors a view into research taking place throughout the SERC consortium.
To be considered to present at the SERC Doctoral Students Forum,  a faculty member from one of the SERC Collaborating Universities nominated a doctoral student at the end of August 2019.  The Best Student Presentation is awarded on the basis of potential impact, advancement to systems engineering, originality, technical content, and clarity of presentation at the conclusion of the Forum and announced at the SERC Sponsor Research Review the following day. Congratulations to this year's winner, Tyler Cody from the University of Virginia.  Mr. Cody will receive a trophy and a monetary grant.
Events are free to SERC Collaborators and Government participants; non-SERC Universities, FFRDCs, National Laboratories and Industry attendees are charged a nominal fee. A networking reception, open to all, with heavy hors d'oeuvres will follow the event at 6PM.
For more event information, please contact Ms. Monica Brito.
Expand the agenda below to view presentations inline/in box: