The Digital Readiness Webcast Series is a collaboration between the Defense Acquisition University and the System Engineering Research Center (SERC). Each webcast will be headlined by various SERC researchers throughout our network of collaborators.
This 9-part webcast series will be centered around the following themes:
DIGITAL ENGINEERING    |    DATA ANALYTICS   |  AI &  MACHINE LEARNING
DIGITAL ENGINEERING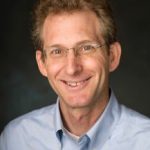 ABSTRACT: The digital transformation is fundamentally changing the state of practice across a wide range of government agencies, industries and academia. As the DoD transitions to digital engineering, there is a need to develop and maintain an acquisition workforce and culture that is competent in digital engineering practices, tools, and outputs across the acquisition lifecycle. DoD defines digital engineering as an integrated digital approach that uses authoritative sources of system data and models as a continuum across disciplines to support lifecycle activities from concept through disposal. Digital engineering impacts how engineers perform their job functions, the tools required, the products delivered, and the interaction and sharing of data either locally or distributed. In order to succeed in digital engineering, deliberate efforts to develop new competencies for education and training of the DoD workforce must be implemented. This presentation describes digital engineering, its potential impact, the necessary methodological transition and the skill sets that will be essential for its support.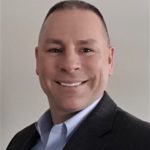 ABSTRACT: This presentation will outline some of the fundamental drivers for Digital Transformation, why Digital Engineering is the key to the broader Digital Transformation, as well as share some best practices, lessons learned, and activities underway to help pave the path forward for Digital Engineering.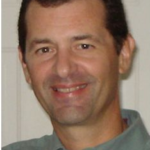 ABSTRACT: This Webcast provides an overview of the NAVAIR Systems Engineering Transformation (SET) Surrogate Pilot Experiments and discusses how these experiments provide implementation examples that align with the goals of the DoD Digital Engineering Strategy. It provides an overview to set the context of the SET Framework concept and Functional Areas.
The Webcast discusses enabling technologies for Digital Engineering examples that support the objectives of the SE Transformation. The Webcast starts with our efforts to formalize the artifacts for the NAVAIR Systems Engineering (NAVSEM) method using View and Viewpoints for automatically generating a "specification" directly from the model using DocGen.
The Webcast will also show the models that are on line and provide information on the All Partners Network (APAN.org) where additional details about approach, models, presentations and results can be accessed.
DATA ANALYTICS
Dr. Carlo Lipizzi
Graduate Engineering Management & Systems Analytics Program Director
School of Systems and Enterprises
Stevens Institute of Technology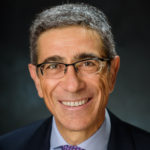 Data Analytics is the science of analyzing data to convert information to useful knowledge. This knowledge could help us understand our world better, and in many contexts enable us to make better decisions. To make this goal more attainable is the steep decrease of costs to gather, store, and process data, along with a growing motivation for the use of empirical approaches to problem solving.
Data Science – that is the overall umbrella where Data Analytics are studied and applied – is the study of the generalizable extraction of knowledge from data. Being a data scientist requires an integrated skill set spanning mathematics, statistics, machine learning, databases and other branches of computer science along with a good understanding of the craft of problem formulation to engineer effective solutions.
This presentation describes Data Analytics and Data Science, its potential impact, the necessary theoretical and practical elements to implement it and a set of case studies of application.
Dr. Carlo Lipizzi
Graduate Engineering Management & Systems Analytics Program Director
School of Systems and Enterprises
Stevens Institute of Technology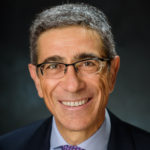 Data science is becoming an integral part of everything we do each day. Initially an exclusive domain of large corporation, data science is now at the personal level, with applications from domotics to wearables. What is adding value to our activities and what is just subtracting time? What are the technologies and approaches behind the most valuable solutions?
Data is market per se. Companies are investing in harvesting, curate, tag data, generating a huge market, serving sectors from marketing to security to intelligence. How can we benefit from the current increasing data availability and from the synergies between the different sources?
This presentation addresses the above questions, providing a picture of the general state of practice.
Dr. Carlo Lipizzi
Graduate Engineering Management & Systems Analytics Program Director
School of Systems and Enterprises
Stevens Institute of Technology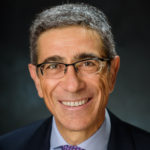 ABSTRACT:
Future cannot be predicted, but in science there is a high level of consistency over time. Data Science today is a steppingstone for an even more informed and complex way of living and doing business, with a continuous integration of sources and media, creating semantic synergies, pushing the boundaries of convenience, value and privacy.
This presentation scans the major trends in Data Science, starting from the current emerging trends, extrapolating scenarios.
ARTIFICIAL INTELLIGENCE & MACHINE LEARNING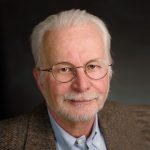 Artificial Intelligence and Machine Learning (AI/ML) have had a fascinating evolution from 1950 to the present.  This talk sketches the main themes of AI and machine learning, tracing the evolution of the field since its beginning in the 1950s and explaining some of its main concepts. These eras are characterized as "from knowledge is power" to "data is king".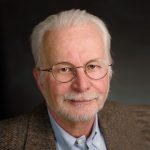 In the last decade Machine Learning had a remarkable success record. We will review reasons for that success, review the technology, examine areas of need and explore what happened to the rest of AI, GOFAI (Good Old Fashion AI).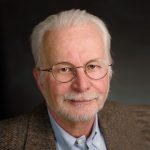 ABSTRACT:
Will there be another AI Winter?
We will explore some clues to where the current AI/ML may reunite with GOFAI (Good Old Fashioned AI) and hopefully expand the utility of both.   This will include extrapolating on the necessary melding of AI with engineering, particularly systems engineering.
ABOUT DAU
The Defense Acquisition University (DAU) is the primary training organization for the Defense Acquisition Workforce. DAU is committed to providing the training—both formal and informal—to improve the professionalism of the acquisition workforce by engaging our students  both in the classroom and on the job. Our products and services enhance workplace performance, promote mission effectiveness, and help reshape the workforce to meet future challenges—ultimately developing fully qualified acquisition professionals who provide cost-effective systems, equipment, and services to meet Warfighter requirements.