The video for the April 10, 2019, SERC Talk presented by Dr. Supannika "Sue" K. Mobasser, Associate Director, Software Systems Acquisition Department, The Aerospace Corporation is now available on the SERC YouTube Channel, along with past Talks. Dr. Mobasser's Talk explored "What did I do wrong? An episode on Agile Anti-Patterns" as the second Talk of our three part series on "Applying DevOps to Complex Muti-Organization Systems." View the Talk below.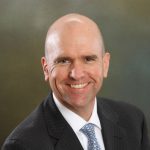 June 5 | 1 PM ET | Dr. Steve Mayner, SAFe Fellow and Principal Consultant
Can DevOps Practices Be Applied to Cyber-Physical Systems Development?