For more than 10 years, the Annual SERC Sponsored Research Review (SSRR) has united all sectors of the systems engineering and acquisition research communities – government, industry, and academia – to share progress on research that addresses challenging issues facing the Department of Defense (DoD) and other federal departments and agencies. This year's SSRR will be a three-day hybrid event, held November 2-4. For the first time ever, SERC will also offer attendees free tutorials in the morning of November 4 focused on digital engineering and security engineering.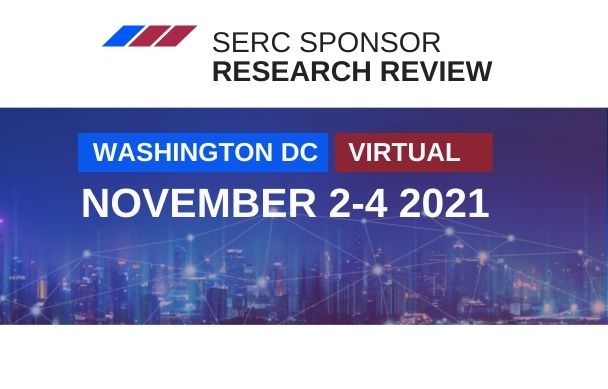 Dr. Mark Blackburn, Senior Research Scientist at Stevens Institute of Technology and SERC Research Council member, will lead the digital engineering tutorial on the development and evolution of the NAVAIR Skyzer Surrogate Pilot Model and the creation of a specific cost model that maps to the Skyzer System and Contractor/Request for Proposal (RFP) Response models' information. The tutorial and included demo will be valuable to systems engineers and architects across the DoD, as well as anyone interested in model-based systems engineering (MBSE) for developing a cost model that aligns with a NAVAIR Systems Engineering Method-compliant System Model in SysML.
Dr. Peter Beling, professor in the Hume Center for National Security and Technology at Virginia Tech and SERC Research Council member, will lead the security engineering tutorial that introduces two methods based upon more than six years of SERC research. The first is a meta-process model for use by the development and operational community that supports analysis and evaluation of systems resilience features. The second is a process and approach that capture cyber resilience requirements and patterns in a model-based design and test process for application across a systems lifecycle. The discussion and step-by-step demo will be valuable to anyone interested in the application of cyber resilience principles in the development of models and simulations, as well as anyone interested in understanding how modeling and simulation can build the understanding and efficacy of incorporating cyber resilience into system design.
To sign up for a tutorial or get more information on registration, keynotes, panels, and more visit the 2021 SERC Annual Events Page.