This three-day event unites all sectors of the systems engineering and acquisition research communities–government, industry, and academia–and provides an opportunity to share progress on research addressing the most challenging issues facing the Department of Defense (DOD) and other federal departments and agencies.
KEYNOTE
KEYNOTE (November 2)
Mr. 

Christopher C. O'Donnell
Performing the Duties of the Assistant Secretary of Defense for Acquisition
Mr. Chris O'Donnell is currently performing the duties of the Assistant Secretary of Defense for Acquisition. In this position, he advises the Under Secretary of Defense for Acquisition and Sustainment (USD(A&S)), the Deputy Secretary of Defense, and the Secretary of Defense on matters relating to the Department of Defense (DoD) Acquisition System, acquisition program management, and the development of strategic, space, intelligence, tactical warfare, command and control, and business systems.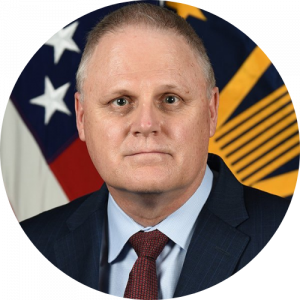 TUTORIALS
New this year: Free tutorials to all registrants on Day 3
For the first time ever, SERC will also offer attendees free tutorials in the morning of
November 4 focused on digital engineering and security engineering.
DIGITAL ENGINEERING TUTORIAL
Dr. Mark Blackburn – Stevens Institute of Technology
Skyzer Surrogate Pilot Overview and MBSE Cost Model Use Case with Model Tour Demonstration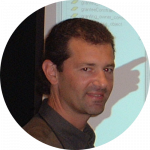 SECURITY ENGINEERING TUTORIAL
Dr. Peter Beling – Virginia Tech
SERC Systems and Cyber Resilience Modeling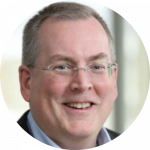 REGISTRATION
Registration fees for this year's event will be waived for all those who pre-register.
NEW ATTENDEES: Registration will require you to generate a new password.

PREVIOUS VIRTUAL ATTENDEES: Upon checkout, you will be asked to enter your 2020 password. If you're unable to retrieve last year's password, you'll be able to [reset your password ] right before checkout.

Event Registration Support: 201-216-8065
SAFETY
All event attendees are expected be fully vaccinated before coming to the Club for any reason. Visitors may be asked to provide proof of vaccination or a negative COVID-19 test result taken within the last 72 hours.
Complete the screening process and have your temperature scanned. (A fever is generally described as a body temperature above 100.4 degrees Fahrenheit.) Entry may be denied based on results of screening.
Per DC Mayor Bowser's Order #2021-097, effective July 31, 2021 the District of Columbia requires all persons over the age of two (regardless of vaccination status) to wear a mask or face covering in all indoor spaces, except when actively consuming food or drink.
Practice proper hygiene and sanitization including hand washing and the use of touchless hand sanitizer dispensers throughout the Club in accordance with CDC recommendations.
LEARN MORE: National Press Club Safety Protocols