This three-day event unites all sectors of the systems engineering and acquisition research communities–government, industry, and academia–and provides an opportunity to share progress on research addressing the most challenging issues facing the Department of Defense (DOD) and other federal departments and agencies.
TECHNICAL PROGRAM
TUESDAY: November 2, 2021 | IN-PERSON (Washington, DC) / VIRTUAL
Learn about the new Acquisition Innovation Research Center (AIRC)

Panel on AIRC Systemic Impact


Moderator:

Dr. Dinesh Verma

,

Executive Director, SERC/AIRC

Panelists:

Ms. Jeannette Evans-Morgis

,

Chief Systems Engineer (ASA(ALT))

Mr. Paul Mann

(DoN CHENG) 

Ms. Philomena Zimmerman,

OUSD(R&E) 

Mr. Mark Kryzko

,

OUSD(A&S)

Presentations on initial AIRC Research

Demonstrations of Modeling and Simulation Activities to Support Acquisition
WEDNESDAY: November 3, 2021 | VIRTUAL
Keynote by

Mr. Maynard Holliday

, Director of Defense Research and Engineering for Modernization

(DDRE(M))

Panel on Modernization Priorities


Moderated by

Dr. Dan DeLaurentis

,

SERC Chief Scientist

OUSD(R&E) Panelists:

Mr. Maynard Holliday

(Dir Modernization)

Mr. Ian Crone

(Dir Cyber)

Dr. Jill Crisman

(Dir AI)

Dr. Jaret C. Riddick

(Dir Autonomy)

Dr. Stephanie Rogers

(Dir Biotechnology)

Panel on Systems Engineering Modernization

Moderated by

Mr. Tom McDermott

,

Deputy Director/CTO, SERC

Hosted by

Ms. Nadine Geier

OUSD(R&E) 

Panelists:

Mr. Geoff Draper

,

L3 Harris

Mr. Chris Schreiber

,

Lockheed Martin Space Systems Company

Ms. Philomena Zimmerman

,

OUSD(R&E)

20 presentations on SERC Research Results in the areas of Digital Engineering, AI and Autonomy, Velocity, Security, and Human Capital Development
THURSDAY: November 4, 2021 | VIRTUAL
NEW! Free tutorials on Digital Engineering and Security Engineering
10 presentations on cutting edge doctoral student research in systems engineering
KEYNOTES
KEYNOTE (November 2)
Mr. 

Christopher C. O'Donnell
Performing the Duties of the Assistant Secretary of Defense for Acquisition
Mr. Chris O'Donnell is currently performing the duties of the Assistant Secretary of Defense for Acquisition. In this position, he advises the Under Secretary of Defense for Acquisition and Sustainment (USD(A&S)), the Deputy Secretary of Defense, and the Secretary of Defense on matters relating to the Department of Defense (DoD) Acquisition System, acquisition program management, and the development of strategic, space, intelligence, tactical warfare, command and control, and business systems.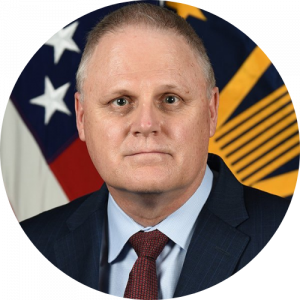 KEYNOTE (November 3)
Mr. Maynard Holliday
Director of Defense Research and Engineering for Modernization
Mr. Maynard Holliday is the Director of Defense Research and Engineering for Modernization (DDRE(M)).  In this capacity, he oversees investment and capability analysis of the Pentagon's modernization priorities outlined in the National Defense Strategy. He has oversight of the 11 principal directors assigned to those modernization portfolios and their roadmaps — the comprehensive strategies to manage, provide oversight and guide choices for each modernization priority area. These modernization priorities include 5G; Artificial Intelligence and Machine Learning; Autonomy; Biotechnology; Cyber; Directed Energy; Fully Networked Command, Control, and Communications; Hypersonics; Microelectronics; Quantum Science; and Space.
FULL BIOGRAPHY
Mr. Holliday has over 30 years of professional experience leading technological innovations, in both government and the private sector. Most recently, he was a Senior Engineer at the RAND Corporation working on autonomous vehicle safety metrics and policy, explainable artificial intelligence, swarm robotics and drone defense. Previously, he served as Senior Technical Advisor and Special Assistant to Frank Kendall, Under Secretary of Defense for Acquisition, Technology and Logistics. Mr. Holliday helped establish the Defense Innovation Unit Experimental and was a member of the Defense Science Board. Mr. Holliday has also worked for the Department of Energy (DOE) as a project manager for the U.S.-Russia Nuclear Material Security Task Force. He was awarded the DOE's Meritorious Service Award, its highest, for his exceptional service in helping secure tons of weapons grade nuclear material. Prior to his government service, Holliday was a senior engineering and robotics professional at the Lawrence Livermore and Sandia National Laboratories, as well as various robotics start-ups and technology companies in Silicon Valley.
Mr. Holliday is a co-organizer of Black in Robotics, a virtual world-wide community of roboticists and their allies whose mission is to bring together Black researchers, industry professionals and students in robotics to mutually support one another to help navigate academic, corporate and entrepreneurial paths to success. He is also Co-Founder of Robot Garden, the robotics-themed hacker space in Livermore, California. He also has been working with Bay Area public schools lecturing on robotics and teaching robotics through the Citizen Schools program in East Oakland. Mr. Holliday was named Citizen Schools Volunteer of the Year for 2012 and was also recognized with a Presidential Volunteer Service Award from the White House for his efforts. Before leaving government service in 2017 he was awarded the Secretary of Defense Medal for Exceptional Public Service recognizing his contributions to national security through his considerable and trusted advice on multiple DoD initiatives.
Mr. Holliday graduated from Carnegie Mellon University in 1984 with a Bachelor of Science in Mechanical Engineering. He later won a scholarship to attend Stanford University where he earned a Master of Science in Mechanical Engineering Design, with an emphasis on robotics, international security and arms control. Mr. Holliday also won a scholarship to attend the International Space University in France and was a two-time finalist for the U.S. Astronaut Corp.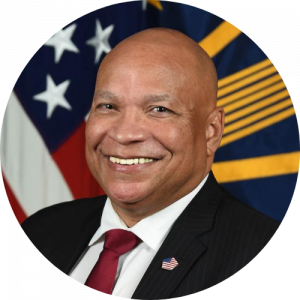 DIGITAL ENGINEERING TUTORIAL
Dr. Mark Blackburn – Stevens Institute of Technology
Skyzer Surrogate Pilot Overview and MBSE Cost Model Use Case with Model Tour Demonstration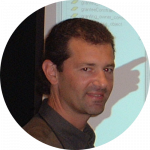 SECURITY ENGINEERING TUTORIAL
Dr. Peter Beling – Virginia Tech
SERC Systems and Cyber Resilience Modeling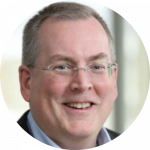 REGISTRATION
Registration fees for this year's event will be waived for all those who pre-register.
NEW ATTENDEES: Registration will require you to generate a new password.

PREVIOUS VIRTUAL ATTENDEES: Upon checkout, you will be asked to enter your 2020 password. If you're unable to retrieve last year's password, you'll be able to [reset your password ] right before checkout.

Event Registration Support: 201-216-8065
SAFETY
All event attendees are expected be fully vaccinated before coming to the Club for any reason. Visitors may be asked to provide proof of vaccination or a negative COVID-19 test result taken within the last 72 hours.
Complete the screening process and have your temperature scanned. (A fever is generally described as a body temperature above 100.4 degrees Fahrenheit.) Entry may be denied based on results of screening.
Per DC Mayor Bowser's Order #2021-097, effective July 31, 2021 the District of Columbia requires all persons over the age of two (regardless of vaccination status) to wear a mask or face covering in all indoor spaces, except when actively consuming food or drink.
Practice proper hygiene and sanitization including hand washing and the use of touchless hand sanitizer dispensers throughout the Club in accordance with CDC recommendations.
LEARN MORE: National Press Club Safety Protocols