Preparing Systems Engineers for Tomorrow with Transdisciplinary Education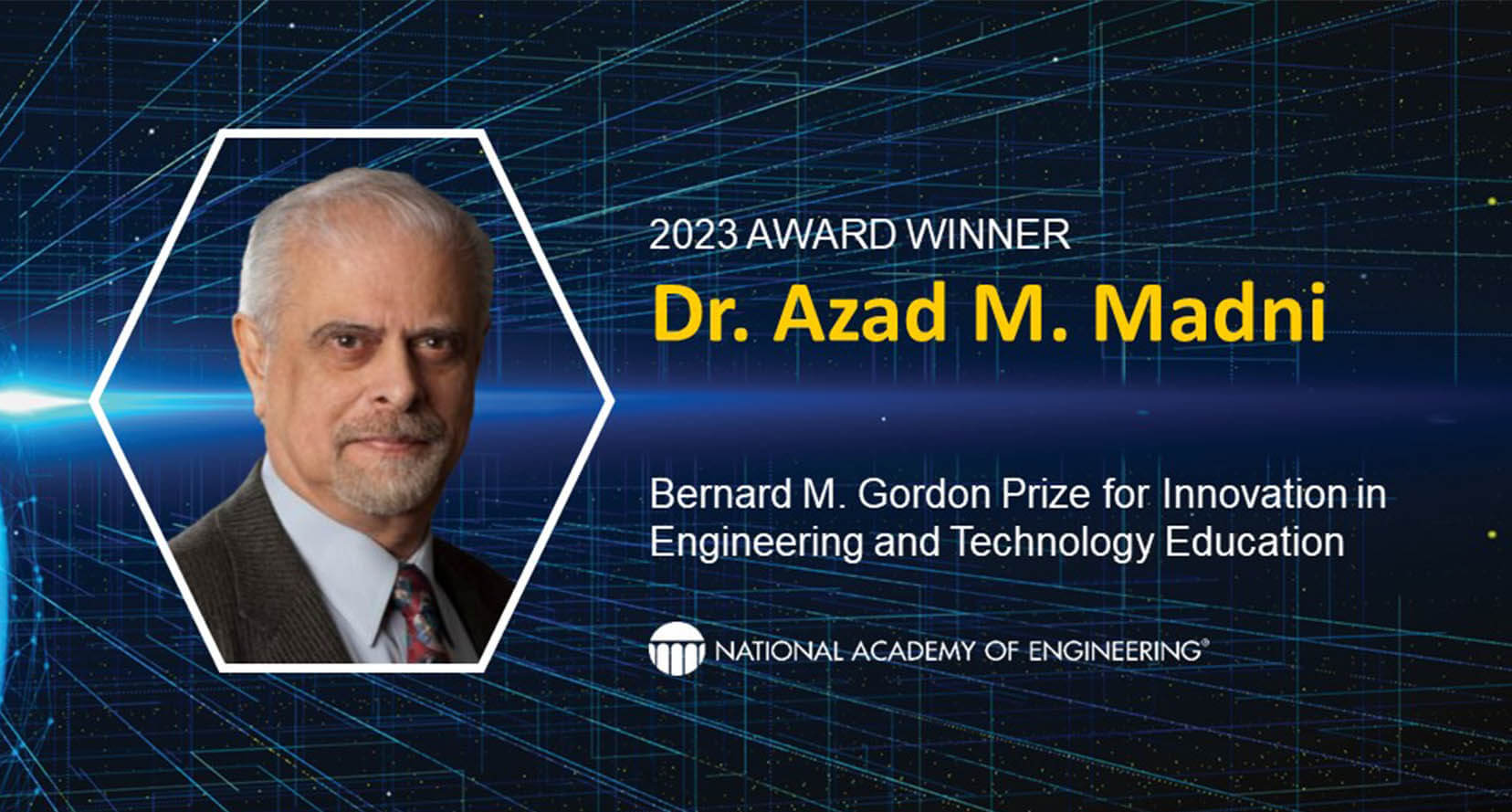 Throughout his career, Dr. Azad Madni has dedicated himself to advancing systems engineering by educating and mentoring the next generation of researchers and practitioners. The National Academy of Engineering recognized Madni by awarding him the 2023 Bernard M. Gordon Prize for Innovation in Engineering and Technology Education. 
Madni is a member of the SERC Research Council and a University Professor of Astronautics, Aerospace and Mechanical Engineering, and Education at the University of Southern California, holding the Northrop Grumman Foundation Fred O'Green Chair in Engineering. He is the Executive Director of USC's Systems Architecting and Engineering Program and Director of the Distributed Autonomy and Intelligent Systems Laboratory. 
In bestowing the Gordon Prize, the NAE cited him for "creating and disseminating a transdisciplinary systems engineering education paradigm based on entrepreneurial leadership, innovation, convergence, social awareness, and diverse thinking and backgrounds." 
"The importance—and value—of producing systems engineers with interdisciplinary skills and an innovation mindset cannot be overstated," said Dr. John L. Anderson, NAE President. "Engineering is a global effort. To be effective, future engineers must bring to the table myriad skills and diversity of thought to successfully address the challenges of inevitable surprises, such as natural disasters and pandemics, and help alleviate the risk of unintended consequences. Azad Madni's efforts are a major step forward in ensuring that engineers are prepared for tomorrow—and whatever tomorrow brings." 
The Gordon Prize includes a $500,000 award, with half granted to the recipient and the remainder granted to their institution "to support the continued development, refinement, and dissemination of the recognized innovation." 
Madni has received several awards throughout his career, most recently including the 2023 IEEE Simon Ramo Medal. In 2022, he received the IISE Fellow Award and the IEEE Aerospace and Electronic Systems Society (AESS) Industrial Innovation Award. 
View Dr. Madni's projects on the SERC website, and follow the SERC on LinkedIn for regular updates on systems engineering research.