Honored by IISE, IEEE (AESS) and University of Southern California
The SERC congratulates Dr. Azad Madni, University of Southern California (USC), on his most recent distinctions. In the first half of 2022, Dr. Madni was the recipient of the IISE Fellow Award and the IEEE Aerospace and Electronic Systems Society (AESS) Industrial Innovation Award, and was appointed University Professor by USC. The "University Professor" Awardees are selected by the President based on multi-disciplinary interests and significant accomplishments in several disciplines. The high-level awards and highly selective appointment recognize Dr. Madni's continued and outstanding leadership in and contributions to industrial and systems engineering.
Dr. Bopaya Bidana, President of IISE, stated, "We are especially proud to include Prof. Madni in the 2022 class as a Fellow. This Award, which is the highest level of membership that IISE can confer, recognizes his decades of leadership in the profession and his significant and internationally recognized contributions to industrial and systems engineering. He is also one of the very few distinguished members who has made important advances in the integration of industrial and systems engineering."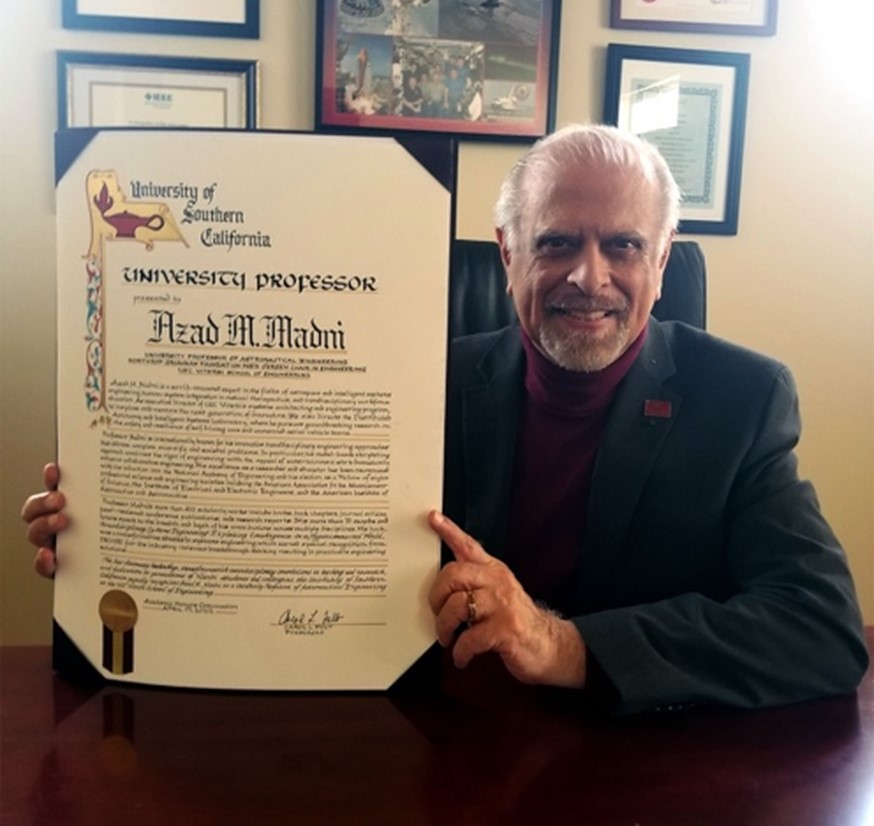 Those sentiments are echoed in Dr. Madni's other recent acknowledgements, as well as in the accolades he has received throughout his career. We applaud his continued commitment to the systems engineering profession, contributions as a SERC Research Council Member, and for the significant research he has undertaken as a long time SERC researcher.