The threat of cyber-attacks and cyber warfare is greater now than it has ever been. From information systems to critical infrastructures, the ability to withstand, recover and continue operations in the face of cyber-attacks is top of mind across government, industry and civil society. The Department of Defense (DoD) has dedicated extensive resources to the development of knowledge in secure cyber-resilient engineering; one of these resources is the Cyber Resilient Weapon Systems Body of Knowledge (CRWS-BoK). The CRWS-BoK is a curated collection of specialized knowledge designed to advance the engineering of cyber resilient weapon systems. Users include engineers and researchers from academia, the government and industry.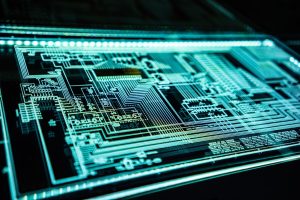 Under the leadership of Melinda Reed, Director for Resilient Systems (RS) in the Office of the Under Secretary of Defense for Research and Engineering (OUSD(R&E)) Office of Strategic Technology Protection Exploitation (STP&E), the CRWS-BoK is maintained and updated on a regular basis. On February 18, 2022 the DoD announced the release of the Cyber Resilient Weapon Systems Body of Knowledge (CRWS-BoK) Portal Version 1.3. The CRWS-BoK provides resources to protect system elements through cyber resilient engineering organized under topic areas that include technology, data and information, mission and system function. The Resilient Systems (RS) Directorate also partners with science and technology (S&T) professionals to foster assured resilient missions, systems, and components.
Ms. Reed will be presenting on Secure Cyber Resilient Engineering (SCRE) at the upcoming SERC Talk on June 15th. Ms. Reed brings a wealth of engineering and technical experience; serving as the principal OUSD(R&E) executive for policy, guidance, education, and methods to ensure defense systems perform free of known vulnerabilities and exploitation. Her responsibilities include overseeing DoD initiatives in secure cyber resilient engineering; program protection; hardware, software, and system assurance; supply chain risk management; design for exportability; anti-tamper; and controlled technical information. Ms. Reed is a recipient of the Under Secretary of Defense (Acquisition, Technology & Logistics) Award for Excellence and the Assistant Secretary of the Navy (Research, Development and Acquisition) Acquisition Excellence Award. She holds a Bachelor of Science in Industrial Engineering from Oregon State University.