Christina L. Carmen, PhD, of The University of Alabama in Huntsville (UAH), served as faculty advisor to a multidisciplinary team of Undergraduate (UG) engineering students that completed a project sponsored by the U.S. Special Operations Command (SOCOM). The project was part of the students' Capstone experience and provided the Naval Special Warfare Group (NSWG) a solution to a mission-focused problem: how to maximize the use and organization of the interior space of its SEAL Delivery Vehicle Dry Combat Submersible (DCS). The students involved were: Nadia Alexander (Team Lead); Jay Hayman (Manufacturing Lead); Philip Tegan Ruffalo (CAD Lead); Nicholas Shelton (Team Liaison and Test/Product Analysis Lead); Kayli Wood (Cost Lead); and Christopher Smith (Research Lead).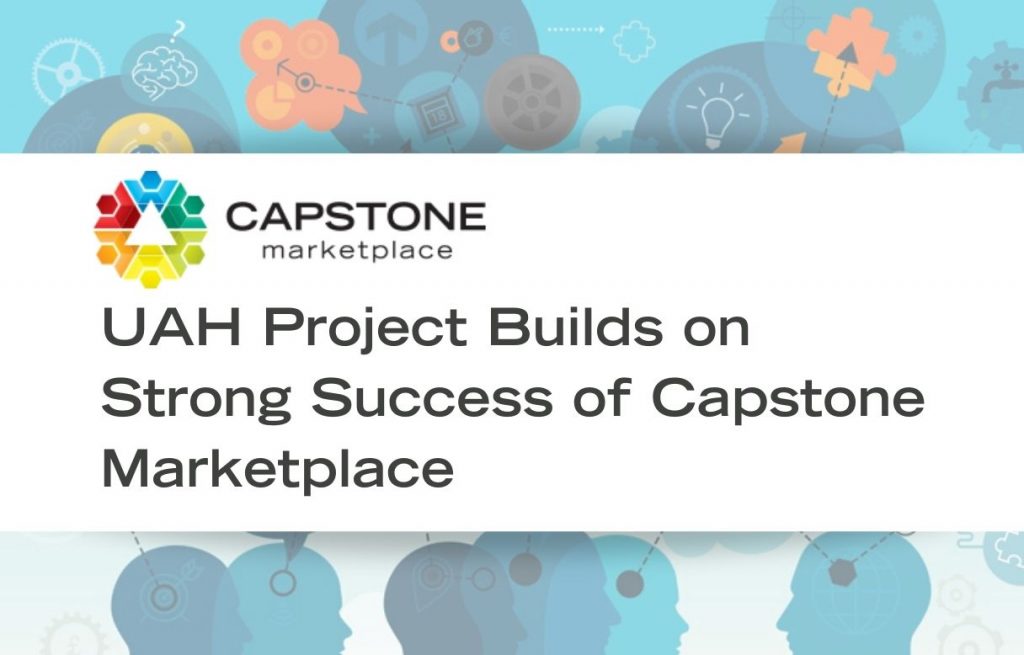 The UAH student team was matched with the project through the SERC's Capstone Marketplace, an online tool that connects sponsors such as SOCOM to a broad pool of students across the U.S. and provides the benefit of engaged and knowledgeable faculty mentors. SOCOM approached the team for help in how to use the space within the SEAL DCS to its full potential. The lack of a specific organization system makes storage of and access to essential equipment cumbersome for specialists on mission. The UAH team analyzed the total DCS system to identify available space that could be maximized, which guided their design of a prototype that added to and did not detract from this space. 
The UAH team's resulting product will be built by the NSWG and integrated into its DCS to provide mission specialists with comfortable seating and efficient storage of and access to necessary materials.
Dr. Carmen, the UAH team's faculty lead, first became aware of the SERC's Capstone Marketplace about eight years ago, and has since worked with student teams matched through the online tool to provide design solutions for U.S. military personnel. She noted the value Capstone projects have provided student teams throughout her years of involvement, as well as to the team matched with the recent SOCOM project. "Several of my student teams have worked on SERC projects, and they are always very honored to provide design solutions for U.S. military personnel," Dr. Carmen said. "Designing and building a product is a tremendous learning experience, and the guidance and mentorship provided by the project customers is invaluable. Where else do students have the opportunity to work with, and learn from, such esteemed individuals?"  
Comments from members of the UAH student team confirm the value described by Dr. Carmen. Philip Tegan Ruffalo, 3D Modeling/Computer Aided Design Lead and Prototyping Co-Lead (alongside Jay Hayman) for this project, stated that the opportunity to work with the Navy was well-suited to his interest in pursuing a DoD-related career. "This was an invaluable experience," Mr. Ruffalo said. "None of my other classes or projects have given me the experience of working on an engineering project nor taught me how to deal with materials delays, design refinement, customer requests, or other components." His enthusiasm was echoed by Nadia Alexander, team lead, who stated, "I can't say enough great things about this project!" She also expressed that the project offered an opportunity to do the same work as would be done by professional engineers. "The process, the problems, and the solutions that [student teams are] exposed to…indicate what they may see in the workforce and reinforce it's important to be a good communicator to be able to efficiently work with the customer…to create the best product possible."
The UAH team is one of 25 student teams that took part in the SERC's 2020-2021 Capstone Marketplace initiative, run by CAPT William M. Shepherd, a retired U.S. Navy SEAL and NASA Astronaut. As the Capstone Marketplace Principal Investigator, CAPT Shepherd noted, "The success of this and any Capstone project is a direct result of invested faculty members. This project at UAH is a strong example of how senior design projects can be further developed. Providing the resources and guidance to faculty advisors is a near–term goal for the Capstone Marketplace."

The Capstone Marketplace is an online tool that matches multidisciplinary student teams from accredited engineering programs across the United States with challenging engineering projects. It was established by the SERC to help address a critical challenge of developing the next generation of systems engineering (SE) talent for future U.S. DoD and defense industry needs. The Capstone Marketplace is open to U.S. institutions with the capability of participating in undergraduate level capstone projects, which makes it easier for sponsors to reach out to a broad pool of students. Students can more easily find projects best matched to their interests and needs, and faculty have an open source for funded student projects that can lead to new research partners and collaboration.
For more information about the Capstone Marketplace: