On Wednesday, May 5, 2021, the New York Academy of Sciences (NYAS) conducted an online workshop focused on their Integrated Architecture Framework. Tom McDermott, Deputy Director of SERC, and William Rouse, Senior Fellow at the McCourt School of Public Policy, were part of an academic advisory team and provided technical support with use of the newer SystemiTool that facilitated the workshop's collaborative structure.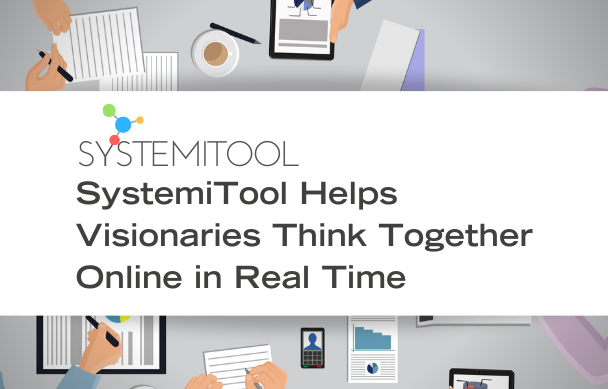 The invitation-only workshop was attended by approximately 30 participants representing five professional associations, including American Society of Civil Engineers and INCOSE, universities such as Georgetown, Dartmouth and Montclair State University, and public sector organizations such as the MTA and Department of Environmental Protection. Organized into three breakout sessions, the workshop focused on reimagining and transforming civil infrastructure to defend against climate change and other threats that challenge society today.
Building upon work that was originally developed 20 years ago, SERC added enhancements to SystemiTool using new web technologies to provide users an effective way to capture, manage and share knowledge. The newer, downloadable and web-based SystemiTool used at the NYAS workshop supported and facilitated online, real-time collaboration. Users were able to showcase their own systemigrams in Presentation Mode, which allows for cloud hosting, to use enhanced features such as a whiteboard and to continue collaboration and "pick up" where they left off throughout the day. SystemiTool's effective use by this group of invested thought and sector leaders highlights its value for sharing creative ideas and moving toward innovation.
According to Michael Salvato, Vice President of Infrastructure Advisory Practices at Mott MacDonald, who attended the workshop, "We thought it was a good tool, simple to use." In an interview after the workshop, Mr. Salvato went on to describe how the SystemiTool allowed users to lead other participants through a visual walk-through of idea creation and thought formation, thus converting "information into knowledge by connecting and creating the concepts that give it context."
Based upon the experience of and feedback on use of SystemiTool at the NYAS workshop, SERC looks forward to supporting its use by other organizations and entities for collaborative workshops, conferences and events.
To access SystemiTool, visit SERC Tools.

The web-based SystemiTool allows users to showcase their systemigram in Presentation Mode.  Users are also able to download this tool for both PC and MAC versions.
For information on how to use SystemiTool to enhance collaboration at your future events, contact us so that we may continue to develop this tool to meet the research community's needs.