Presenting Research and Innovation for the Defense Industry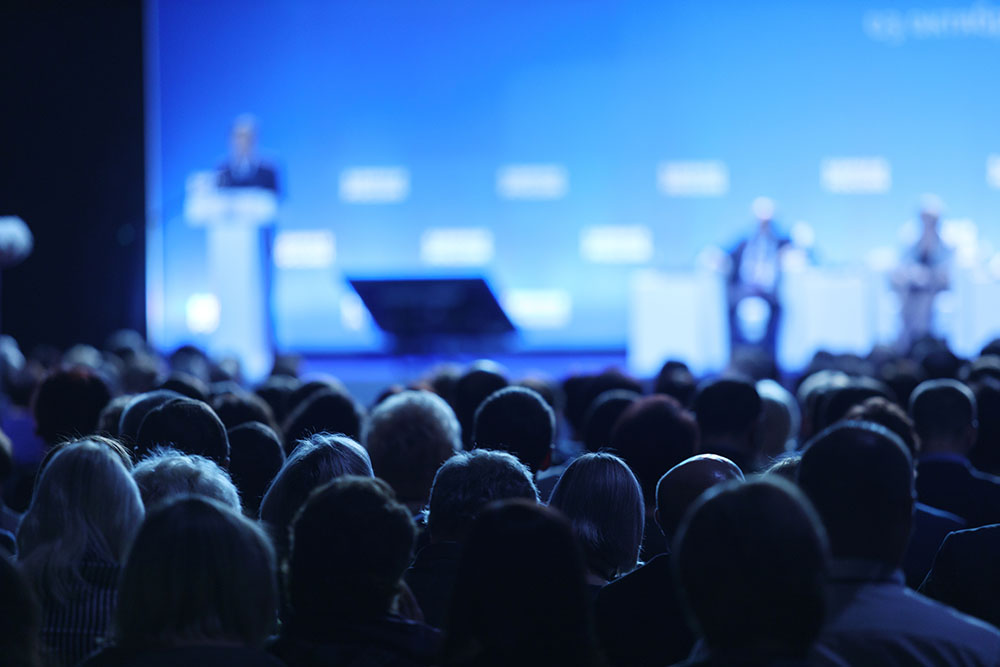 The Systems Engineering Research Center (SERC) will have a prominent presence at the 25th Annual Systems and Mission Engineering Conference of the National Defense Industrial Association (NDIA) in Orlando on November 1-3. 
The SERC is pleased to continue sponsoring the conference, which "brings together defense community members from industry, government, and academia to highlight ways for improving defense acquisition and system performance." More than 150 presentations will explore topics such as digital systems engineering, human systems integration, integrated risk and opportunity management, software intensive systems, physics-based modeling and simulation, system security engineering, and more.
SERC Chief Scientist Dr. Dan DeLaurentis (Purdue University) will present his research on mission engineering-based portfolio management and developing decision-support tools for improved acquisition outcomes.  
SERC CTO Tom McDermott (Stevens Institute of Technology) will discuss digital engineering and systems engineering modernization during two presentations and a panel, featuring the recent design of a new lifecycle model.  
SERC Researcher Dr. Nicole Hutchison (Stevens) will speak on a panel about workforce development. Doctoral candidate Paul Wach (Virginia Tech) will present related ongoing research to develop a simulation training environment for digital engineering with the Defense Acquisition University. 
Doctoral candidate Daniel Dunbar (Stevens) will present on applying digital threads through digital engineering frameworks to improve integration and interoperability. He conducted this research alongside SERC Executive Director Dr. Dinesh Verma (Stevens), Dr. Thomas Hagedorn (Stevens), and Dr. Mark Blackburn (Stevens).

Dr. Michael Orosz (University of Southern California) will discuss research being done with Space Force on mission engineering methods, analysis, and metrics for transitioning from a traditional software-only acquisition environment to an Agile/DevSecOps environment. 
SERC Research Council member Dr. Laura Freeman (Virginia Tech) will be a featured speaker on day one of the event, November 1. Dr. Freeman, who is also part of the Acquisition Innovation Research Center (AIRC) leadership team, will participate on a panel titled "Digital Transformation in Support of Test & Evaluation" with Christopher Collins, Executive Director, Developmental Test, Evaluation, and Assessments (ED,DTE&A) in the Office of the Undersecretary of Defense (Research and Engineering), and Dr. Sandra Hobson, Deputy Director in the Office of the Director, Operational Test and Evaluation (DOT&E) in the Office of the Secretary of Defense. 
For complete event details, visit the NDIA website for the 25th Annual Systems and Mission Engineering Conference, and follow the SERC on LinkedIn for updates and other news.