RESOURCES
PRESENTATION SLIDES
Presentation slides are now available
VIRTUAL PLATFORM
Registered attendees had access to the platform until Wednesday, Nov. 25 – 6:00 pm EST
RECORDED PRESENTATIONS
Recorded presentations were made available on the SERC website on Friday Dec 4th.
EVENT DETAILS
This two-day event unites all sectors of the systems engineering research community–government, industry, and university–and provides an opportunity to share progress on research and how to address the most challenging systems engineering issues facing the Department of Defense (DOD) and other federal departments and agencies.
Tuesday – November 17, 2020
SERC DOCTORAL STUDENTS FORUM
The SERC Doctoral Students Forum (SDSF) provides SERC Doctoral Fellows and other doctoral students an opportunity to conduct highly relevant, systems engineering-related research at any of the SERC collaborating universities and present their research in an open forum.
Wednesday – November 18, 2020
SERC SPONSOR RESEARCH REVIEW
The SERC Sponsor Research Review (SSRR) program and sessions focus on the latest research results from SERC researchers aligned with the emerging and critical research needs of sponsors.
KEYNOTES
Dr. Sandra H. Magnus
Deputy Director for Engineering within the Office of the Under Secretary of Defense for Research and Engineering
Dr. Sandra H. "Sandy" Magnus is the Deputy Director for Engineering within the Office of the Under Secretary of Defense for Research and Engineering.  She serves as the DoD's Chief Engineer for Advanced Capabilities.  In this role, she is the lead for engineering policy, practice, and the DoD engineering workforce, as well as digital engineering and systems of systems engineering initiatives.  She leads mission integration management, independent technical risk assessments, and program planning and execution.
FULL BIOGRAPHY
Selected to the NASA Astronaut Corps in April 1996, Dr. Magnus flew on the STS-112 shuttle mission in 2002 and on the final shuttle flight, STS-135, in 2011.  She flew to the International Space Station on STS-126 in November 2008 and served 4 months on board as flight engineer and science officer.  Following her assignment on Station, she served at NASA Headquarters in the Exploration Systems Mission Directorate and as the deputy chief of the Astronaut Office.
While at NASA, Dr. Magnus worked with the international community, including the European Space Agency (ESA) and the Japan Aerospace Exploration Agency (JAXA), as well as with Brazil on facility-type payloads.  She spent time in Russia developing and integrating operational products and procedures for the International Space Station.
Before joining NASA, Dr. Magnus worked for McDonnell Douglas Aircraft Company as a stealth engineer.  She worked on internal research and development and on the Navy's A-12 Attack Aircraft program, studying the effectiveness of radar signature reduction techniques.
Dr. Magnus is a recipient of the NASA Space Flight Medal and the NASA Exceptional Service Medal, among other awards.
Dr. Magnus received a bachelor of science in physics and a master of science in electrical engineering from the Missouri University of Science and Technology.  She received a Ph.D. in engineering from the School of Materials Science and Engineering at Georgia Institute of Technology in 1996.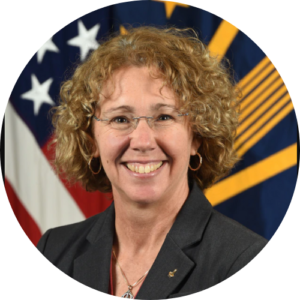 Ms. Stacy A. Cummings
Principal Deputy Assistant Secretary of Defense for Acquisition
Ms. Stacy Cummings is a career member of the Senior Executive Service, and currently serves as the Principal Deputy Assistant Secretary of Defense for Acquisition (PDASD(A)). In this position, she advises the Assistant Secretary of Defense for Acquisition (ASD(A)) on matters relating to the Department of Defense Acquisition System while advancing innovative, data-driven approaches across the acquisition enterprise.
FULL BIOGRAPHY
Previously serving as the Program Executive Officer, Defense Healthcare Management Systems (PEO DHMS), Ms. Cummings managed the delivery of healthcare and advance data sharing through a modernized electronic health record for service members, veterans, and their families.
Ms. Cummings previously held senior executive positions at the Department of Transportation, where she established strategic direction, provided executive leadership, and managed daily operations as the Executive Director for the Federal Railroad Administration and the interim Executive Director for the Pipeline and Hazardous Material Safety Administration.
Beginning her career with the Department of the Navy, she held senior positions at the Naval Air Technical Data and Engineering Services Command; Commander, Fleet Readiness Centers; Program Executive Office for Command, Control, Communications, Computers and Intelligence; and the Space and Naval Warfare Systems Command.
Ms. Cummings holds a Master of Science in National Resource Strategy from the Industrial College of the Armed Forces and a Master of Science in Management/Information Systems from the Florida Institute of Technology. She received her Bachelor of Science in Business Logistics from the Pennsylvania State University.
Certified in both Program Management and Acquisition Logistics, Ms. Cummings is a graduate of the Naval Air Systems Command's Senior Executive Management Development Program and the Defense Senior Leader Development Program. Ms. Cummings received Meritorious and Superior Civilian Service Awards from the Department of the United States Navy, Meritorious Public Service Award from the United States Coast Guard, and the Office of the Secretary of Defense Medal for Exceptional Civilian Service.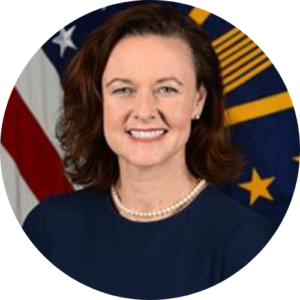 PANEL:
Mission Engineering Research Challenges
Increasingly systems engineering is being applied to larger sociotechnical systems of systems and enterprises.  Recently, the US  Department of Defense has shifted engineering focus from systems alone to addressing the larger mission context for systems and to treating  the mission as the 'system of interest'.  This panel will address the research challenges posed by applying systems engineering to missions. What makes mission engineering different? What is new? What are the  technical challenges?  What are research areas which are called for to address these challenges?
MODERATORS:
Dr. Judith Dahmann, MITRE and Dr. Dan DeLaurentis, Purdue; Chief Scientist, SERC
Mr. Elmer L. Roman - Director, Mission Integration OUSD, (R&E) AC / Engineering
Mr. Elmer Roman – Director, Mission Integration, OUSD, (R&E) AC / Engineering
Mr. Roman joined the Senior Executive Service in August 2020 to serve as the Director for Mission Integration at the Office of the Under Secretary of Defense for Research and Engineering. He returns to the Pentagon after having served as Secretary of State and Lieutenant Governor of the Commonwealth of Puerto Rico since December 2019. Mr. Roman served as the Secretary of the Puerto Rico Department of Public Safety where he was in charge of the Puerto Rico Police Bureau, the Fire Department Corps Bureau, the Forensic Sciences Bureau, the Medical Emergencies Bureau, the Emergency Management and Disaster Administration Bureau, the 9-1-1 Services Bureau, and the Special Investigations Bureau. He was also the Homeland Security Advisor to the Governor of Puerto Rico.
Mr. Roman obtained his degree in Mechanical Engineering at the University of Puerto Rico-Mayaguez Campus, a master's degree in Systems Engineering from the Virginia Polytechnic Institute and State University (Virginia Tech) and is currently pursuing a doctoral degree in Administration from Colorado Technical University. He graduated from the U.S. Marine Corps (USMC) Recruit Depot in Parris Island, the USMC Officer Candidates School, the US Navy Senior Engineering Duty Officer School the Federal Executive Institute the Defense Acquisition University, and has completed courses in executive development at the John F. Kennedy School of Government at Harvard. After serving in the Marines, he made his transition to the Naval Reserve Engineering Duty program, leading heavy lift salvage support missions worldwide. These include the heavy lift operations of the destroyers USS John S. McCain (DDG 56) and USS Fitzgerald (DDG 62) after the fateful collisions in 2017. Mr. Roman participated in Operation Iraqi Freedom in 2009.
Prior to his confirmation, Mr. Roman was the Director of the Joint Capability Technology Demonstration (JCTD) program and team leader for Mission Integration in the Office of the Under Secretary of Defense for Research and Engineering. Mr. Roman was responsible for providing executive leadership and management of demonstration programs for new advanced defense technologies. He directed the planning and transition of new combat capabilities to the Joint Forces and National Security Agencies within a portfolio worth over $700 million. Mr. Roman is also a CAPTAIN in the U.S. Navy Reserve where he serves as the Commanding Officer of the Office of Naval Research S&T 113 Unit and prior to that he served as the Supervisor of Salvage and Diving Unit and Pillar Lead of the Salvage, Diving, and Explosive Ordnance Disposal Forces of the Naval Sea Systems Command. He served in the U.S. Marine Corps from 1991 to 1997.
Previously, Mr. Roman served from 2010 to 2015 as Oversight Executive of International Cooperation and Asymmetric Warfare programs in the Office of the Under Secretary of Defense for Acquisition, Technology, and Logistics. He was responsible for the implementation of Department of Defense's efforts in the fight against transnational organized crime; security cooperation, humanitarian assistance/disaster management, and capacity building for allied countries.
Mr. Roman served in a diplomatic assignment from 2005 to 2010 as Regional Director of the Office of Naval Research (ONR) Global at the United States Embassy in Santiago, Chile. While in Chile, he was appointed as Secretary-General of the Specialized Inter- American Naval Conference of Science and Technology and was a member of the Country Team of the United States Embassy in Santiago.
His awards include two US Navy Meritorious Civilian Service Medals, two US Navy Meritorious (Military) Service Medals, and the Chilean Armed Forces Military Star for his work during the response of the category 8.8 earthquake in 2010. He is also the recipient of the United States Navy League RADM William S. Parsons Award for scientific and technical achievement, the General Carl A. Spaatz Award, the 2009 STEM Hispanic Engineer National Achievement Award Conference Luminary Award, a Department of State Meritorious Honor Award and a NASA Technical Achievement Commendation, amongst other military and civil awards.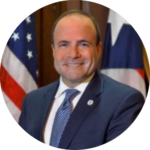 Dr. Donna Rhodes - Principal Research Scientist, MIT
Donna H. Rhodes is a principal research scientist at Massachusetts Institute of Technology in the Sociotechnical Systems Research Center, and is also affiliated with the MIT Engineering Systems Laboratory. She is co-founder and director of MIT's Systems Engineering Advancement Initiative (SEAri), and is principal investigator for numerous sponsored research projects. She teaches and advises graduate students across multiple academic and professional programs at MIT. Her research includes architecting complex systems and enterprises, human-model interaction, model curation, and sociotechnical systems design theory. Previously, Dr. Rhodes held senior leadership positions at IBM, Lockheed Martin, and Lucent. She has been very involved in the evolution of the systems engineering field, is a Past President and Fellow of the International Council on Systems Engineering (INCOSE). Her contributions in the systems field have been recognized by numerous publication and journal awards, IBM Outstanding Innovation Award, Lockheed Martin NOVA Award and INCOSE Founders Award. Dr. Rhodes received her Ph.D. in Systems Science from the T.J. Watson School of Engineering at Binghamton University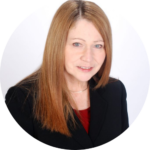 Dr. Alejandro Salado - Director, Systems Engineering Program, Virginia Tech
Alejandro Salado is an assistant professor in the Grado Department of Industrial and Systems Engineering and the director of its systems engineering program at Virginia Tech. He conducts research in problem formulation, design of verification and validation strategies, model-based systems engineering, and engineering education. Before joining academia, Dr. Salado spent over 10 years in the space industry, where he held positions as systems engineer, chief architect, and chief systems engineer in manned and unmanned space systems of up to $1B in development cost. He continues to support organizations in systems engineering and enterprise transformation consulting roles for clients such as the U.S. Army, Apple Inc., and Thales Alenia Space. He was a co-editor of the ISO 21840 standard on Guidelines for the utilization of 15288 in the context of systems of systems engineering, has published over 75 technical papers, and his research has received federal funding from the National Science Foundation (NSF), the Naval Surface Warfare Command (NSWC), the Naval Air System Command (NAVAIR), and the Office of Naval Research (ONR), among others. He is a recipient of the NSF CAREER Award, the International Fulbright Science and Technology Award, and several best paper awards. Dr. Salado holds a PhD in systems engineering from the Stevens Institute of Technology and master's degrees in electrical and computer engineering, electronics engineering, space systems engineering, and project management.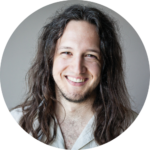 Ms. Dorothy McKinney - SE Consultant
Dorothy McKinney is Director of Advanced Systems Thinking, a systems engineering consulting firm established in 2020. Prior to this, she was founder and CEO of a dot com start-up, ConsideredThoughtfully, which aimed to provide just-in-time information for professionals interested in career development and professional growth.
Dorothy retired in 2014 from Lockheed Martin after more than 34 years with the corporation and its heritage organizations. She spent her last years there as a Fellow Emeritus. She has also served as an Adjunct Professor in the Graduate Engineering program at San Jose State University, teaching such subjects as Engineering Management and Software Project Management. From 2002 to 2013, Dorothy developed and taught a course on Requirements Engineering over the internet for Portland State University. Other industry experience included three years at ARGOSystems (a Boeing subsidiary), and nine years at SRI International (formerly called Stanford Research Institute).
Dorothy is an INCOSE Fellow, and is currently leading a team of INCOSE Fellows in an effort to collect and refine systems engineering heuristics. She facilitated the work of the INCOSE Definition team, led by Hillary Sillitto, which resulted in an updated definition of systems engineering in 2019.
Professional society membership includes INCOSE, IEEE and AIAA. Dorothy has been active in the International Council On System Engineering, INCOSE, since 1992, including chairing working groups and a technical committee, developing a train-the-trainer tutorial for the 1994 Symposium, delivering tutorials to INCOSE chapters around the U.S., and participating in panels at INCOSE Symposia. She is a past president of the San Francisco Bay Area chapter, served on the chapter Board of Directors for many years and also has served on the INCOSE Board of Directors. She was the Technical Chair of the INCOSE 2002 and 2007 Symposia (and co-chair in 1994). She served on the IEEE Software Industrial Advisory Board from 2000 to 2006 and again from 2009 to 2012.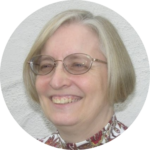 Mr. Ryan Noguchi - Director of the Space Architecture Department, The Aerospace Corporation
Mr. Ryan Noguchi is Director of the Space Architecture Department at The Aerospace Corporation. He is responsible for developing and applying disciplined system architecting methods, processes, tools, and models for a diverse set of customers. He has led multiple system modeling pilot projects, and advises Government enterprise and system acquisition program customers in standing up MBSE capabilities. He co-leads Aerospace's Model-Based Engineering Community of Interest, which has brought together hundreds of Aerospace personnel to share lessons learned and to collaborate on advancing the state of the practice of model-based engineering within Aerospace and with its customers.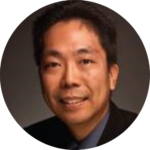 FAQs
PRE-EVENT | REGISTRATION & ACCESS
How do I register for the 2020 SERC RESEARCH REVIEW
You can register online at https://www.accelevents.com/e/2020SSRR
When is the deadline to register for the 2020 SERC RESEARCH REVIEW
There is no deadline to register, however we kindly request all attendees to register 24 hours prior to ensure successful access to the virtual platform.
What if I register for the 2020 SERC RESEARCH REVIEW and miss it?
Recorded presentations will be made available on the SERC Website a few weeks after the close of the event.
How do I get into the event platform?
To get started you need to log in to the virtual event.
https://www.accelevents.com/e/2020SSRR
Create an account using the email you purchased your registration
Update your profile to start networking and engaging with other
How much does it cost to attend virtually?
This year, there will be no fee association with registration for the 2020 SERC RESEARCH REVIEW.
LIVE EVENT | VIRTUAL PLATFORM
Can my computer or mobile device handle the 2020 SERC RESEARCH REVIEW?
The virtual platform selected for this event will run most effectively on a computer via browser on Google Chrome.  It is recommended that you use Google Chrome, and for government employees to disconnect from their VPN.
To ensure that your system is ready for the live event, perform the System Checker
Additional technology requirements:
• Use the recommended browser (Chrome). Make sure that your browser is the latest version
• Refresh your page
• Clear your cache
• Access the page in an incognito window
• Restart your device
• Check your internet connection / speed (it should be at least 5mbs)
• Enable the camera on your browser*
• Enable the microphone on your browser*
• Enable pop-ups in your browser
• Disable any firewalls (e.g malware, AVG)
* These features are necessary for Networking Sessions & Session speakers.
What do I need to do to participate in the 2020 SERC RESEARCH REVIEW?
You will need to login first to the virtual platform lobby.
After logging in, the left hand side will list the the following areas to participate:
⁃ LOBBY: Preview Agenda and see event-wide announcements.
⁃ STAGE: Main stage area for Opening & Closing Sessions,  Day 1 SERC Doctoral Students Forum and Day 2 Keynotes.
⁃ RESEARCH TRACKS: Multi-track research presentations will be taking place within these tracks.
⁃ NETWORKING: Attendees will have a chance to meet up in Virtual Networking Cafes during the sessions.
⁃ POSTER EXPO: Engage with researchers in our virtual poster session – schedule meetups and chat live with Poster authors.
⁃ ATTENDEES: Browse through the list of attendees, connect and meet directly 1 on 1 with attendees for future collaboration.
Do I have access to all the sessions?
You will have access to all sessions & recordings up until Wednesday, November 25th at 6pm ET. We recommend that you preview the agenda and load & pre-register for sesssions, in order to use your time in the most efficient way.
Can I ask questions during the sessions?
We encourage you to ask questions at any time, using the Q&A Tab within each session. Questions and Comments will continue to be collected even after the live session has ended and will be forwarded to the featured speaker until the event has closed.
Can I share my virtual conference login information with other members of my team?
No, your login information is unique to your individual registration. The questions asked and the chat shown to all attendees within that single login session are all tied to the account of the individual that registered for the virtual event.
How can I network with other attendees?
The 2020 SERC RESEARCH REVIEW will host Networking Meet & Greets. This feature will give all attendees the ability to connect with each other through engaging discussions. You will be able to meet with friends or colleagues who are at the conference, see if they are available or currently in a sessions, and invite them to a 1-on-1 video call.
HELP DESK
PH: 201-216-8546
EMAIL: serc@sercuarc.org