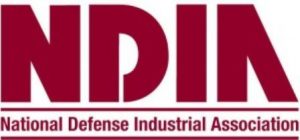 The National Defense Industrial Association (NDIA) held its annual Systems & Mission Engineering conference virtually December 6-8 2021 focused on the transformation and modernization of systems and mission engineering. The program included prominent keynotes from across the Department of Defense and defense industrial base as well as curated panels and a broad selection of speakers from academia, industry and government.
SERC sponsors were featured throughout the three day program.  Among them were senior leaders from the Office of the Under Secretary of Defense for Acquisition & Sustainment (OUSD(A&S)) as well as the Office of the Undersecretary of Defense for Research & Engineering (OUSD(R&E)).
SERC projects and researchers throughout the program included:
Researcher
Title
Dr. Darryl Ahner

(Air Force Institute of Technology)

Model Readiness Levels: A Mathematical Construct for Validation and Trust
Ms. Kaitlin Henderson

(Virginia Tech)

Measurement Framework Design for Digital and Model-Based Engineering
Dr. Mark Blackburn

(Stevens Institute of Technology)

Ontologies for Engineering with Examples: A Pragmatic Perspective
Dr. Peter Beling (Virginia Tech)
Developmental Test and Evaluation (DTE&A) and Cyberattack Resilient Systems
Dr. Mark Blackburn

(Stevens Institute of Technology)

Integrating Digital Engineering Technical Models with MBSE Cost Models
Dr. Nicole Hutchison

(Stevens Institute of Technology)

Digital Engineering Competency Framework (DECF)
Dr. Michael Orosz

(USC Information Sciences Institute)

Scaled Agility in the DoD Acquisition Environment
Dr. Cliff Whitcomb

(Naval Postgraduate School)

Education and Training

Panel: Transformation of Defense Workforce

Dr. Dan DeLaurentis (Purdue)
Towards Mission Engineering in a MOSAIC Warfare Context using Explainable AI
Dr. Brian Chell

(Stevens Institute of Technology)

Mission-Level Optimization:

A New Method for Designing Successful Systems

Dr. Nicole Hutchison

(Stevens Institute of Technology)

Individual and Organizational Systems Engineering Effectiveness
Mr. Tom McDermott

(Stevens Institute of Technology)

Methods to Evaluate System Resilience Across the Full System Design Lifecycle
Ms. Giselle Bonilla-Ortiz

(Raytheon SERC Doctoral Fellow)

A Systematic Mapping Study of Systems Security Engineering for Modular Open Systems
To learn more about the NDIA SME conference, visit the event website.