Capstone Marketplace Projects Bring Student Innovation to Defense Challenges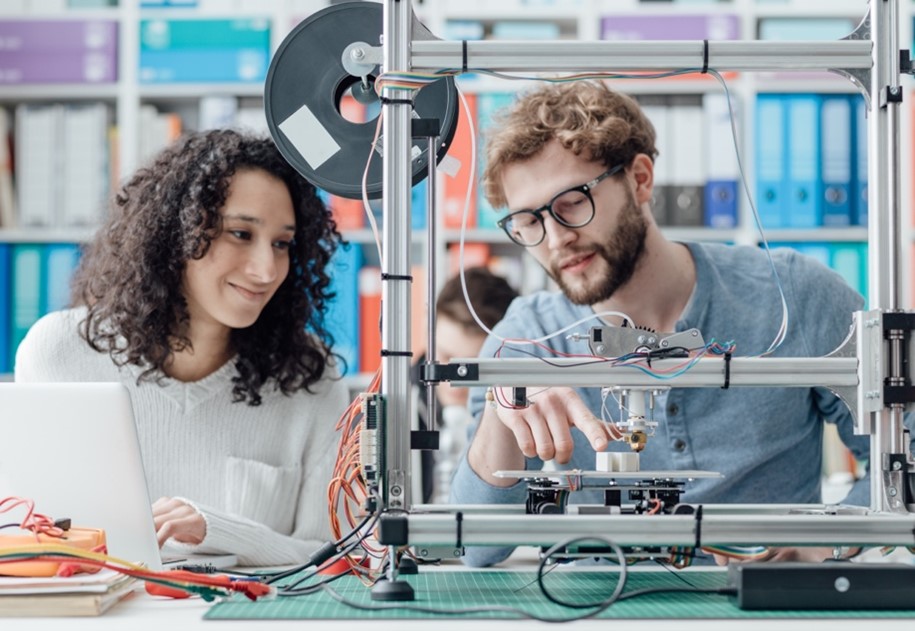 The Capstone Marketplace (CM) is a strategic research initiative of the Systems Engineering Research Center (SERC), that addresses the critical challenge of developing the next generation of systems engineers for the Department of Defense (DoD) and the broader defense industrial base. The CM connects students with subject matter experts in the DoD and other government agencies who have context specific problems to resolve. Students form design teams to create hardware and software prototypes. They are encouraged to innovate; their solutions often bring unexpected utility and value to their customers. The CM is also a resource for university educators seeking unique capstone design topics for their students. Participation in the CM is open to all U.S. universities with accredited engineering programs.
The CM model provides three key factors for students' development: connection to external organizations with real needs, who demand workable solutions; expert mentors who share the operational context for how prototypes will be used, and a project learning experience that mimics the best of today's systems engineering R&D and venture capital development models.
It is recognized that on-the-job experience, systems thinking, and project-based learning contribute significantly to a systems approach skill sets. In a 2019 study in the Industrial and Systems Engineering and Psychology departments at Mississippi State University, researchers found that of all the factors influencing students to think like systems engineers (gender, education level, internship/Co-op, employment status and GPA), "…that only one determinant analyzed, employment status, had a significant effect on students' systems-thinking. Students who had a job outside of school tended to be more likely to have higher systems thinking skills than students who did not have a job outside of school."
A Johns Hopkins Applied Physics Laboratory paper states, "Systems engineering is so essential to meeting the needs of the public and private sectors that academic education in systems engineering will continue to increase in demand… tackling the most complex and challenging problems often requires professional experience in addition to education, developing a 'systems mindset'—that is, the ability to 'think like a systems engineer'—is a high priority at any stage of life."
The Capstone Marketplace program is part of the Human Capital Development research area in the SERC. However, it is only one of several approaches needed to meet the demand for a technologically skilled workforce. Dr. Dan A. DeLaurentis, Dr. William B. Rouse, and SERC director Dr. Dinesh Verma have recently completed a major study to enhance the flow of STEM talent, creating an evidence-based computational model that will help determine the best ways to improve the nation's STEM pipeline.
The complexity of today's defense systems drives an increasing demand for systems engineering talent, and especially for engineers who understand the operational use of systems they will build. The CM program helps to strengthen our defense posture in two ways: students gain new "systems" perspectives as they move into industry and defense careers, and military operators get rapid, unbiased, and creative prototypes that help shape their future capabilities.
Visit the Capstone Marketplace website to view student research topics. If you are an operator with a challenging issue who wants fast, and valuable solutions, the Capstone Marketplace can match you with the right team.
Email us at: capstonemarketplace@stevens.edu.