Dr. Nicole Hutchison's SERC research has focused on human capital development, including competency frameworks for systems engineering (the Helix project), digital engineering, and mission engineering. She contributed to the BKCASE research team that developed the Systems Engineering Body of Knowledge (SEBoK) and serves as the SEBoK managing editor. Hutchison spent five years working for Analytic Services, Inc., supporting the Departments of Defense, Homeland Security, Health and Human Services, and Justice. She also worked ten years in emergency medicine and helped run the Louisiana Family Assistance Center following Hurricanes Katrina and Rita. Hutchison earned a Ph.D. in systems engineering from Stevens and a master's degree in biohazardous threat agents and infectious diseases from Georgetown. 
Tell us about your current research – what excites you, what is challenging, and what impact are you motivated to achieve?   
My research for the last decade has centered around identifying what makes systems engineers effective. Today I'm privileged to be working with two great teams on distinct facets of this: developing a training environment and curriculum to help systems engineers become better at digital engineering and defining a competency framework around artificial intelligence (AI) and machine learning (ML).  
Digital engineering is a newer term to describe a trend that has been evolving in the systems engineering community for years. Most people have heard of model-based systems engineering (MBSE) but digital engineering is broader than this – not just using models for systems engineering work but truly digitalizing every aspect of a program from detailed design through program management and acquisition functions. Our work with the Defense Acquisition University (DAU) is exploring how to bring models and simulations into the classroom to give students hands-on experience with these tools and help them internalize how these approaches will help them on the job.  
AI/ML are not new terms, but the SERC's work on the integration between AI/ML and SE through the AI4SE workshops has really helped to cement the synergies between these disciplines. The work being led by Dr. Emrah Bayrak is developing an improved competency framework around AI/ML for systems engineers. The work builds on past SERC research and the current Defense Cyber Workforce Framework to refine the expectations for the understanding and use of AI/ML not just in the systems we engineer, but also in how we design and build those systems. It's a really exciting time to be working in the field. 
As far as impact, the work is exciting because both give us the opportunity to provide direct impact, defining expectations for what people need to know and supporting how they need to learn these things. I'm hopeful the digital engineering work will gain traction and that we get to the point as a discipline where we don't think of it as "DE" but instead as just the way we do business as systems engineers.
As a SERC researcher, what has been your experience of collaborating with colleagues across the SERC network? 
I've had the privilege of being engaged with the SERC from early on. I was subcontracted by the SERC to support one of the earliest tasks and then was hired as the first full-time SERC researcher. That first task was the BKCASE project which led to the development of the Systems Engineering Body of Knowledge (SEBoK). As someone who had only been in the field a few years, that was a phenomenal experience. I got to work with leaders whose work I'd learned about in my master's program like Barry Boehm and Kevin Forsberg as well as respected practitioners and a host of individuals from around the world. To this day, the foundation of my professional network is built on the 70+ people I worked with on BKCASE, and the colleagues I've gotten to know through more SERC work and community engagement has only helped that grow. It's a tremendous advantage to be part of such a broad network.
Who most inspired you in your career, and what did you learn from them?   
It's hard to choose only one person. I would be remiss if I did not mention Art Pyster, who is the first person I worked for in the SERC and led the BKCASE work and was the first Editor in Chief of the SEBoK. Art showed me so much about who I want to be as a leader – and how to run an efficient meeting! Barry Boehm was an incredible person – brilliant but also driven, kind, and someone who balanced work and dedication to his home life beautifully. Those are the two that stand out the most to me, but to be honest there isn't a single person at the SERC that I haven't learned some valuable lesson from.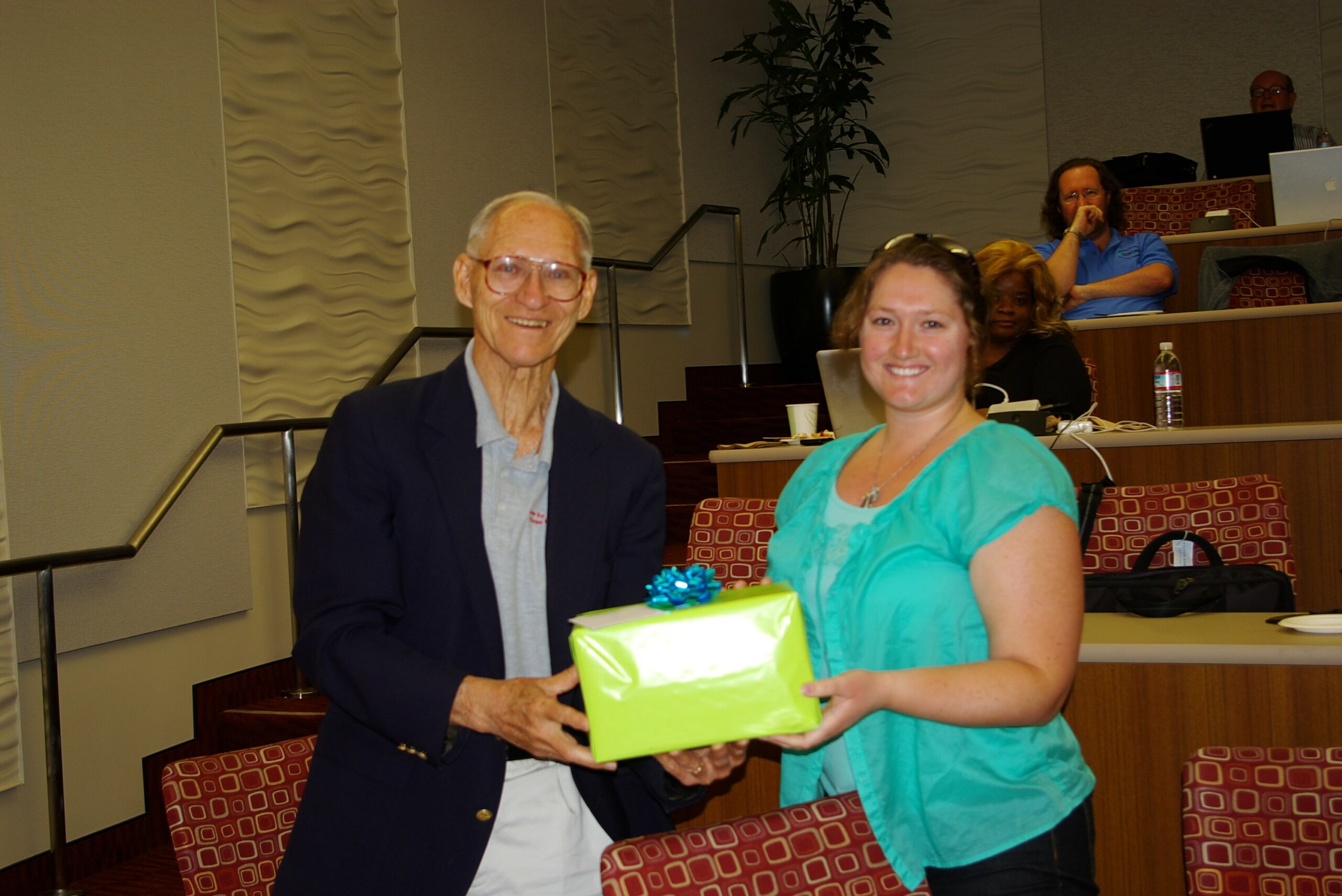 Pictured L to R: Dr. Barry Boehm and Dr. Nicole Hutchison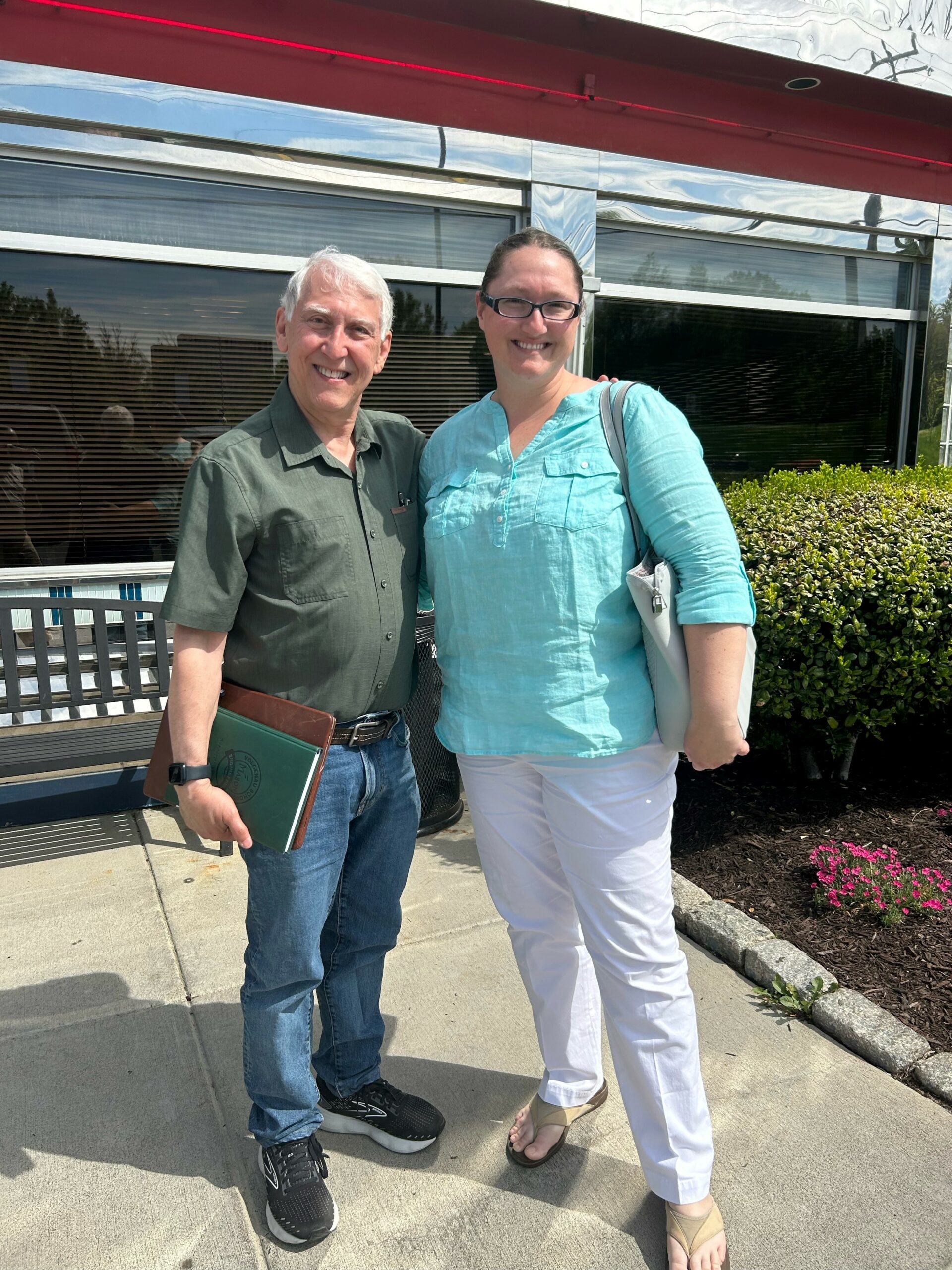 Pictured L to R: Dr. Art Pyster and Dr. Nicole Hutchison
Please give the SERC network recommendations for an interesting book, podcast, or article you've come across. 
I recommend Malcolm Gladwell's "Revisionist History" podcast to anyone. One of the things I enjoy about Gladwell's work is that he is clearly a systems thinker, always looking for the next layer of connection. He doesn't use those words, but it stands out. "Revisionist History" is fascinating because it takes a moment in history that you think you know about or something that you're so used to that you probably never think about it and then explores the context in novel ways to bring about a new perspective. This has nothing to do with systems engineering on the surface, but I think it's a great example of taking a systems perspective to explore the world and our culture.
What do you look forward to about the future of systems engineering? 
One of my first systems engineering conferences, I ran into a friend from undergrad. When I told him I was working on a PhD in systems engineering, he said, "How? Systems engineering is basically just common sense for engineering. How can you possibly get a PhD in that?"  
When I first started studying systems engineering, the fact that it was "a young discipline" was mentioned really frequently and especially when we compared ourselves to more established disciplines like electrical or mechanical engineering, it felt like we were sort of apologizing for that. In the last two decades, I think as a community we've let go of that narrative a bit, becoming more comfortable with where we are and our origins. I'm excited to see how the discipline evolves, especially as we continue to expand out of our aerospace and defense origins and into fields such as biotechnology, healthcare, and social sciences.  
In case you were wondering – when I caught up with the same friend a decade later he said, "I still think systems engineering is applying common sense to engineering – but it is in no way easy" and requires discipline and tenacity. I look forward to seeing evolution as the broader design and development community continues to embrace fundamental systems principles, even if they refuse to use the words "systems engineering".