SoSECIE: GE Model-Based Enterprise
Tuesday, September 12, 2017 @ 11:00 am

-

12:00 pm

EDT
The Office of the Deputy Assistant Secretary of Defense for Systems Engineering (DASD(SE)) hosts the System of Systems Engineering Collaborators Information Exchange (SoSECIE) which is a web-based seminar series typically held once or twice a month from 11 am – Noon, Eastern Time. Members of the defense acquisition community from government, industry, and academia are invited to hear these free presentations on a wide range of relevant system of systems engineering topics.
The topic for the seminar on September 12, 2017 is "GE Model-Based Enterprise" and will be presented by Ms. Alex Cochrane, General Electric Power.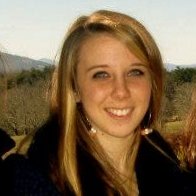 Abstract: Introducing traditional manufacturing to the digital age is a daunting task. The model-based enterprise, focused on creating a system in which a data file acts as singular resource, enables a company to communicate in ways necessary for keeping pace with modern demands. This communication, informally named the "Digital Thread," originates in model definition. An intelligent model may retain design intent, analysis potential, manufacturing definition, inspection requirements, sourcing documents, and lifecycle predictions. GE has taken and will continue to take steps toward this connectivity, starting with standardization of model-based definition, customized applications, and model-based manufacturing.
Biography: Alex Cochrane is a member of the Digital Technology Team for GE Power in Greenville, South Carolina. This role focuses on model-based initiatives founded in automation of design and production definition, then further encompassing manufacturing and inspection operations. Primary platforms include Unigraphics and Visual Studio to aid customers in producing quality definition and data storage across GE's business. Before her current position, she worked as a combustion design product definition engineer for GE Power and a process engineer at Glen Raven. She received a Bachelor of Science in Mechanical Engineering from Clemson University.
The goal of this series, held in association with the National Defense Industrial Association's SoS Engineering Committee, is to provide guidance, education, and training for SoS and dissemination of engineering best practices. Contact the SoSECIE Webinar Coordinator to be added to the email list for future announcements, to obtain access instructions or to make suggestions for future presentation topics.