SoSECIE: Applying System-of-System Types to Federal Shared Services
Tuesday, November 7, 2017 @ 11:00 am

-

12:00 pm

EST
The Office of the Deputy Assistant Secretary of Defense for Systems Engineering (DASD(SE)) hosts the System of Systems Engineering Collaborators Information Exchange (SoSECIE) which is a web-based seminar series typically held once or twice a month from 11 am – Noon, Eastern Time. Members of the defense acquisition community from government, industry, and academia are invited to hear these free presentations on a wide range of relevant system of systems engineering topics.
The topic for the seminar on November 7, 2017 is "Applying System-of-System Types to Federal Shared Services" and will be presented by Ms. Marla Ozarowski of the MITRE Corporation.
Abstract: In accordance with the Government Performance and Results Modernization Act of 2010, the Office of Management and Budget identified "Administrative Shared Services" as one of the second term Presidential Cross-Agency Priority (CAP) goals, which are tools used to accelerate progress on a limited number of wPresidential priority areas where implementation requires active collaboration among multiple agencies. This government-wide initiative is intended to strategically expand high-quality, high-value shared services to improve performance and efficiency throughout government. This presentation discusses MITRE's work on applying system of systems (SoS) principles to the management and oversight of government-wide shared services.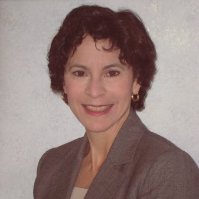 Biography: Ms. Ozarowski is a member of the Systems Engineering Technical Center in MITRE's Center for Connected Government (CCG). She has over 35 years of experience working with business and IT organizations to implement strategic change. Ms. Ozarowski has worked on shared services and outsourced services with federal agencies that include OMB, GSA, Treasury, Department of Veterans Affairs, and the United States Mint. In addition, she spent 30 years in the private sector, working with companies in the technology, telecommunications, financial, and information management sectors. Her areas of specialization include program management, transition management, organizational change, technology adoption, and COTS/custom systems implementation. Ms. Ozarowski has a B.S. in Applied Mathematics/Computer Science and a B.S. in Business Administration from the University of Missouri.
The goal of this series, held in association with the National Defense Industrial Association's SoS Engineering Committee, is to provide guidance, education, and training for SoS and dissemination of engineering best practices. Contact the SoSECIE Webinar Coordinator to be added to the email list for future announcements, to obtain access instructions or to make suggestions for future presentation topics.