SERC TALKS: "Why Are Ontologies and Languages for Software Quality Increasingly Important?"
Tuesday, December 11, 2018 @ 1:00 pm

-

2:00 pm

EST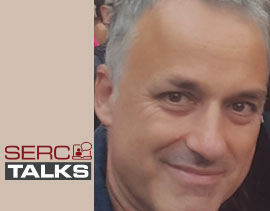 Speaker:  Prof. Xavier Franch Full Professor, Polytechnic University of Catalonia (Barcelona Tech) | CONTACT
Abstract
Analysis of trade-offs among software quality factors needs to be based upon a clear statement of the meaning of such factors and their interrelationships. There are several instruments with this aim. In this talk, we will focus on two of them, which complement each other. Ontologies for software quality serve to bound the space of quality factors, its components and shape, and the basic properties that these elements fulfill. Languages allow engineers make the ontology actionable, declare quality requirements based upon the ontology and reason about several quality aspects, among them operationalization of quality requirements and trade-off analysis. The talk will provide the basic concepts of ontologies and languages for software quality, will survey the most widespread proposals and will analyse in depth a concrete example of each of them.
Dr. Xavier Franch. Full professor. PhD in Informatics, UPC. He is main investigator of the GESSI research group at the UPC (https://gessi.upc.edu/en). Active researcher with more than 200 peer-reviewed publications, 4.500 citations and h-index 37 (according to Google Scholar), his research interests include Requirements Engineering, System Modeling, Software Evolution and Adaptation, and Agile Software Development, among others. In EU framework programmes, he is currently project coordinator of the Q-Rapids project (H2020, RIA; 2016-2019), scientific manager in the SUPERSEDE project (H2020, RIA; 2015-2018) and partner representative in the OpenReq project (H2020, RIA; 2017-2019); moreover, he acted as RISCOSS project coordinator (FP7, STREP; 2012-2015) and partner representative in S-Cube (FP-7, NoE, UPC acted as associated node; 2008-2012). He is editorial board member of the following journals: Elsevier's IST and JSS, Springer's REJ and Computing, and World Scientific's IJCIS, all of them SCI-indexed; as well as Deputy Editor of IET Software (also SCI-indexed). He belongs to the steering committee of several major conferences (remarkably IEEE RE and CAiSE) and has occupied several conference positions in major software engineering conferences conferences, remarkably as general chair (RE'08) and program chair (RE'16, ICSOC'14 and CAiSE'12). He is full member of the International Requirements Engineering Board (IREB) association (also as part of the organization's Council). He has won several best papers awards. He has taught tutorials and organized workshops on software engineering-related topics in several major conferences as ICSE, RE, CAiSE. More details at https://www.essi.upc.edu/~franch/.
All the SERC Talks broadcast on WebEx. If you have any issues connecting, visit the SERC Talks Troubleshooting Guide.
More information on future SERC Talks can be found here. Thank you!