NPS's 19th Annual Acquisition Research Symposium
Wednesday, May 11, 2022 @ 7:00 am

-

Thursday, May 12, 2022 @ 3:30 pm

PDT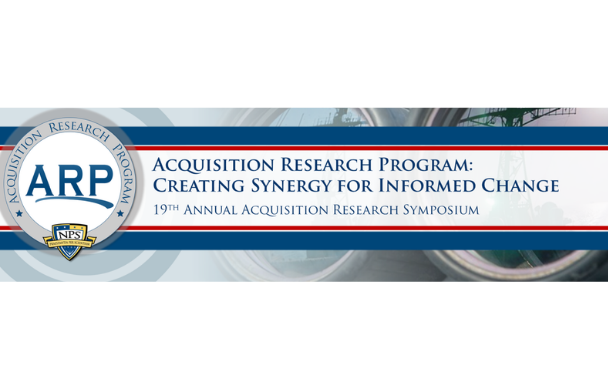 Every May, the Acquisition Research Program from SERC Collaborator, the Naval Postgraduate School, hosts a diverse group of acquisition professionals in a research-focused forum that connects scholars, practitioners, and policymakers. Attendees come from around the world; about half are Naval Postgraduate School faculty and graduate students engaged in acquisition-related research. Senior acquisition officials from the Departments of Defense and the U.S. Navy serve as panel chairs and present their critiques and comments on research papers and priorities.
The 2022 symposium will be held virtually May 11-12. Proposals were due November 29, and acceptance notifications will go out in late December. The agenda will be updated in real time on the symposium website, where you can also register to attend.
The symposium provides a unique opportunity for NPS graduate students to present research and exchange ideas with senior policymakers, practitioners, and distinguished scholars. The symposium also features research papers and presentations on recently completed and ongoing projects sponsored by the Departments of Defense and U.S. Navy.