NDIA's Undersea Warfare Technology Spring Conference 2019
Monday, March 25, 2019

-

Wednesday, March 27, 2019
Event Navigation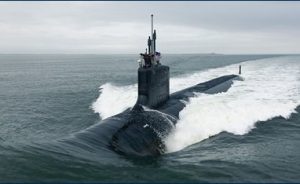 The National Defense Industrial Association's Joint Undersea Warfare Technology Spring Conference is one of the few opportunities industry has to learn about what is working and what is not working in USW(Undersea Warfare), what the Navy needs help with and how and when industry may contribute to future initiatives.
All Navy platforms and elements of the Navy force structure are involved in undersea warfare: submarines, surface combatants, fixed and rotary wing aircraft, surveillance units, and the Navy's command and control infrastructure. The USW Division has five active Technical Committees in which the UWD focuses on the navy's mission areas: Sensor Systems, Mine Warfare Systems, Undersea Vehicles (including weapons), Aviation, and C4I and Combat Systems and Warfighter Performance.
THEME: "A Spectrum of Effects through Integrated Security and Operational Cross-Domain Systems"
This conference covers all aspects of multi-domain undersea warfare with a full day of technical breakout sessions in the following domains:
Aviation USW
C4I / Combat Systems
Mine Warfare
Undersea Sensors
Undersea Vehicles
Warfighter Performance
WHY ATTEND?
NETWORK with 300+ key industry and government undersea warfare stakeholders
LEARN about the latest updates from flag officers, systems commands, and PEOs
DEEP DIVE into a full day of technical breakout sessions
CELEBRATE with the recipients of the 2019 VADM Weakley, VADM Martell, CAPT Ringenberg and RADM Jarabak Awards
The Undersea Warfare Division of NDIA invites you or someone in your organization to submit an abstract for consideration for agenda placement in the Technical Sessions Spring Conference. This conference concentrates on the Navy's key core competency mission of countering submarine and mine threats to the free and open flow of sea borne commerce and to the conduct of power projection from the sea. More information on abstract submission is available here.