1st Annual Model-Based Systems Engineering Conference by Lifecycle Modeling Language (MBSE-CON)
Monday, February 22, 2021 @ 10:45 am

-

Wednesday, February 24, 2021 @ 5:30 pm

EST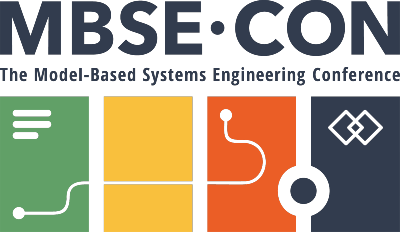 The Lifecycle Modeling Language (LML) is launching their first Model-Based Systems Engineering Conference (MBSECON),which is poised to be an annual, collaborative (virtual) conference for systems engineering professionals. Interact and network with experts on MBSE, MBSE languages, ontologies, and more. 
Stay up to date with the latest in MBSE through their experienced keynote speakers, highly interactive panel sessions, and workshops. 
Some of which are familiar faces to the SERC. Our very own SERC Deputy Director, 
Tom McDermott
from Stevens Institute of Technology will be presenting a keynote on "Road mapping the Future of MBSE" and SERC Principal Investigator of multiple research tasks,
Dr. Donna Rhodes
, principal research scientist in the Sociotechnical Systems Research Center (SSRC) at Massachusetts Institute of Technology, will present a keynote on "Envisioning the Future of Curated Model Collections." Serving as an esteemed panelist on the "Future of MBSE" Session, is
Dr. Bill Miller
, Stevens, another SERC researcher as well as chair of the systems community Future of Systems Engineering (FuSE) initiative. 
MBSECON will have experts from a variety of disciplines and attendee participation through Q&A sessions is encouraged. Educate and inspire through MBSECON's workshops, panel sessions, keynotes, and more.
Learn more about MBSE as well as certify in the Lifecycle Modeling Language through their workshops on February 22nd.
MBSECON will be using 
Airmeet
, the virtual conference platform, to show speaker and panel sessions, allow attendees to educate themselves at virtual sponsor booths, and network with other attendees, sponsors, and speakers. 
For more information on The Lifecycle Modeling Language, please visit: http://lifecyclemodeling.org/
Attending the conference will provide you with…
+ A free membership to the LML organization for a year.
+ Daily social activities including morning yoga and mindfulness with Amanda Winters and happy hour trivia and prizes!
+ A unique networking experience to educate oneself at sponsor booths, interact with other attendees, or attend speaker sessions.
+ A free copy of the LML Specification book (digital copy).
+ The opportunity to attend the workshops on February 22nd on a variety of topics.
+ A chance to post job listings and "meet and mingle" in a professional way.