Lifecycle Modeling Organization's Model-Based Systems Engineering Conference (MBSE-CON)
March 15 @ 9:45 am

-

March 17 @ 6:00 pm

EDT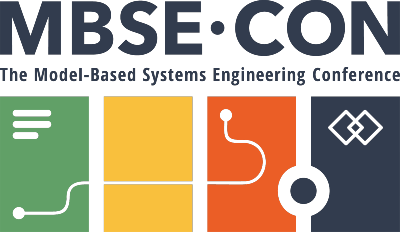 Taking place virtually on March 15-17th, 2022, the Lifecycle Modeling Language is proud to announce the second annual Model-Based Systems Engineering Conference. Join other professionals and government officials, interested in expanding systems engineering to a data-driven model-based solution as well as academics that would like to stay up to date in the current usage of MBSE and/or would like to use it in the classroom.
Listen to experienced keynote speakers and expert speakers, and highly interactive panel sessions as well as learn more about our sponsors with our unique and immersive networking platform, Airmeet. Interact with speakers and attendees via video/voice chat.
This year's conference will focus in on the the pillars of lifecycle modeling: Cost, Performance, Risk and Schedule.
Dip in and watch the specific talks you need to transform your MBSE practices, or catch them all. Catch up with the industry and talk to our exhibitors. It's up to you! The recordings will all be recorded and available to you.
Attendees will receive:
A free membership to the LML organization for a year.
Daily social activities including morning yoga and mindfulness with certified yoga instructor, mixology class, happy hour trivia, and prizes
A unique networking experience to educate yourself at sponsor booths, interact with other attendees, or attend speaker sessions.
A free copy of the LML Specification book (digital copy)
The opportunity to attend our workshops to learn more about MBSE and LML
Over 25 MBSE experts, providing you and your team with valuable insights
Swag Box from sponsors (only for the Americas)
Free LML Certification Testing