AI4SE and SE4AI Workshop
Wednesday, October 28, 2020

-

Thursday, October 29, 2020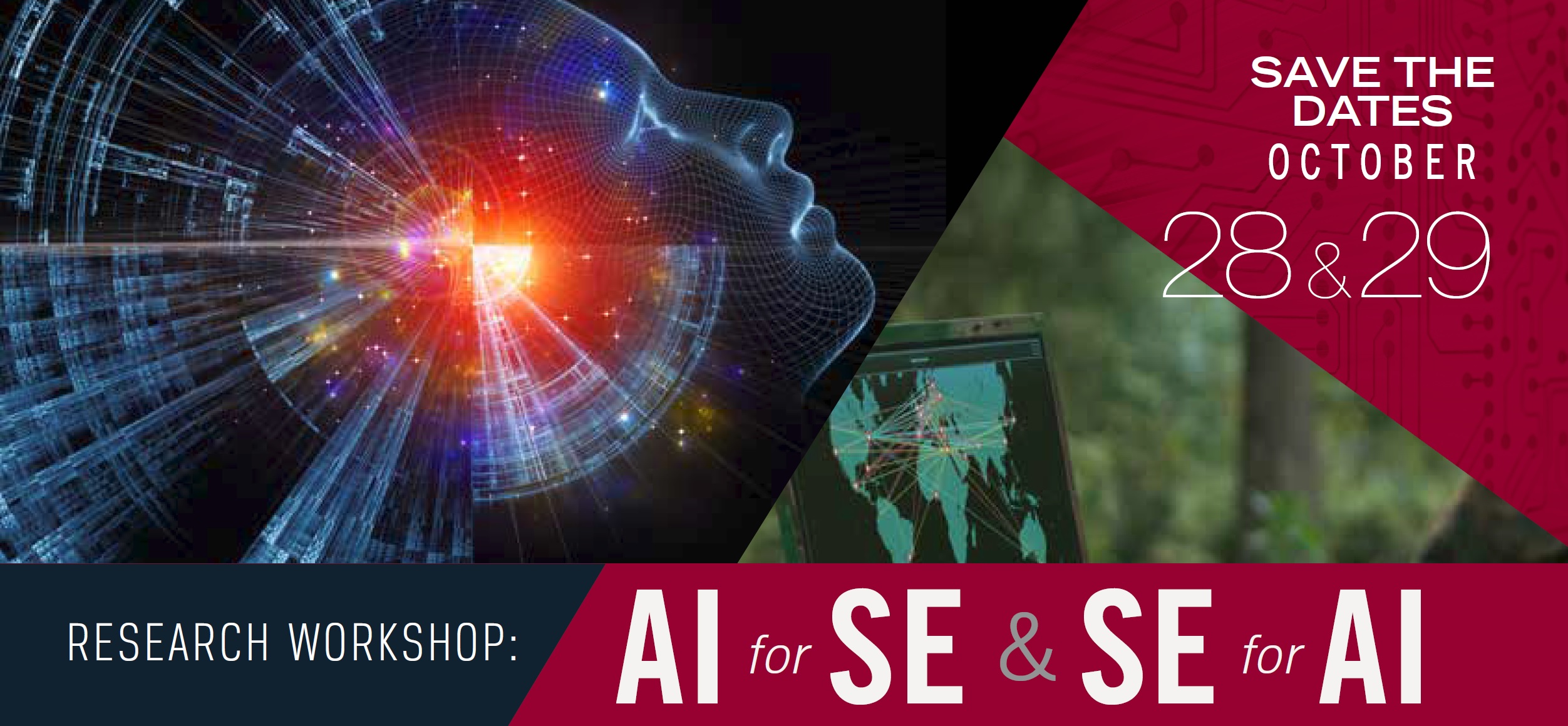 Sponsored & organized by the Combat Capabilities Development Command – Armaments Center (CCDC – AC) Systems Engineering Directorate (SED) and the Systems Engineering Research Center (SERC)
The objective of this research workshop is to bring key stakeholders together from across industry, government, and academia with the purpose of broadening our knowledge of subject areas and defining a small set of high-impact research priorities that align with CCDC AC and SERC AI/SE priorities.
*Participation is limited and by invitation only.* There is an open call for abstracts. Those who respond to the call for abstracts will be considered to attend and/or present at the two day event. We encourage those who are interested in attending to contact Ms. Kara Pepe and submit an abstract, following the call for abstract guidelines.
Submission Deadline: September 25, 2020
Workshop Abstract
Two engineering and technology developments are shaping next generation defense systems. First, artificial intelligence (AI), which includes machine learning, has been recognized as a key driver for next-generation levels of cognitive performance, efficiency, and speed in systems that range from vehicles and weapons to logistics networks. Second, systems engineering (SE) methodologies and tools, including digital engineering, mission engineering and model-based systems engineering, have become increasingly important in the design, acquisition, and management of systems. This workshop focuses on the two-way interplays between AI and SE in the defense community. AI for SE may be defined as the application of augmented intelligence and machine learning techniques to support the practice of systems engineering. Goals in such applications include achieving scale in model construction and confidence in design space exploration. SE for AI may be defined as the application of systems engineering methods to the design and operation of learning-based systems. Key research application areas include the development of principles for learning-based systems design, models of life cycle evolution, and model curation methods.
Executive Hosts:
Dr. Dinesh Verma – SERC Executive Director, Stevens Institute of Technology
Mr. Jeffrey Dyer – Director, CCDC AC Systems Engineering Directorate
Workshop Leads:
PARTICIPATION IS LIMITED TO US CITIZENS ONLY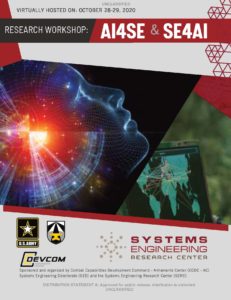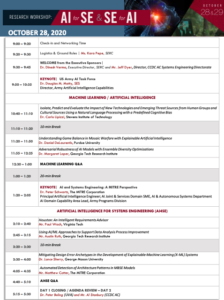 NOTE: Files accessible to registered attendees only. Password distributed by event organizers.