Thank you to everyone who joined and participated in this discussion. Special thanks again to Phyllis Marbach for this presentation of SERC Talks. For more information on this Talk feel free to contact Phyllis Marbach via email.
For any technical content questions or if you would like to present a SERC Talk, please contact SERC Talks Editor-in-Chief, Dr. Barry Boehm. For any questions or issues regarding the upcoming SERC Talk, please contact the host for assistance. The SERC Talk sessions are  recorded and available for viewing on the SERC YouTube Channel and the SERC Talks page following the events. More information on future SERC Talks can be found here.
Next Talk in the "Systems and Software Qualities Tradespace Analysis" Series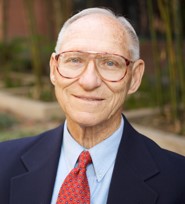 August 8 | 1 PM ET | Barry Boehm, Chief Scientist, SERC; TRW Professor of Software Engineering and Director, Center for Software Engineering, University of Southern California
How to Query, Qualify and Quantify the Qualities Quagmire?